Obtaining Workers' Compensation for PTSD from Work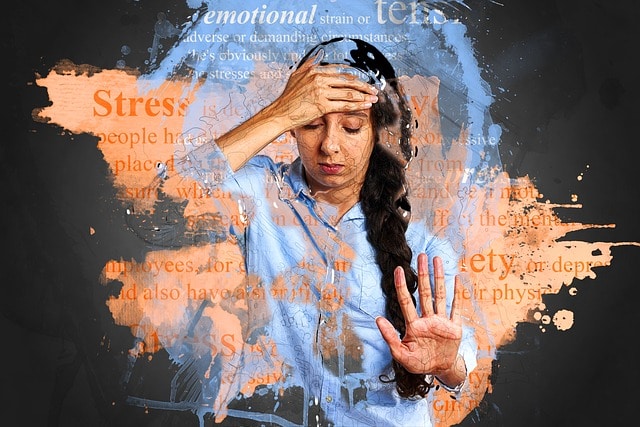 A workplace injury lawyer can help victims obtain workers' compensation for PTSD from work. Under Illinois workers' compensation laws, employees who witness a traumatic event or are injured in an attack while performing work duties are entitled to workers' comp benefits as long as there is proof of PTSD symptoms.
Work-Related PTSD
Post-traumatic stress disorder (PTSD) is a mental health condition that often follows some type of traumatic event. The condition is commonly seen in war veterans, police officers, firefighters, emergency medical workers, and victims of violence. Although not as common, it is also seen in many workers who experience work-related injuries or witness a traumatic work-related event.
The Illinois Workers' Compensation Commission (IWCC) provides workers' compensation benefits for PTSD as long as symptoms are directly related to a specific work-related event. If the event occurs while a worker is performing his/her normal job duties in the course of employment, PTSD entitles the worker to benefits for lost wages and medical expenses, which may include psychological treatment and counseling from a mental health professional.
PTSD is usually triggered by a horrific event, such as a severe or debilitating accident, a physical assault, a near-death experience, or witnessing the death of another person. Someone suffering from PTSD may be unable to perform daily tasks or work duties due to severe mental and physical symptoms of the disorder. Even when workers can resume duties, PTSD often requires years of medical treatments and/or psychological counseling to return to a normal life. Common PTSD symptoms include:
Headaches and fatigue
Anxiety and/or depression
Anger and irritability
Self-destructive or violent behaviors
Obsessive-compulsive behaviors
Memory and concentration problems
Since PTSD is a mental condition, proving symptoms can be challenging for workers filing workers' compensation claims. A Chicago workplace injury lawyer is often required to provide sufficient evidence to the IWCC. Many workers' comp claims for PTSD are disputed or denied for lack of proper medical evidence that links the disorder directly to the specific work-related event.
If an employee believes he/she is suffering from PTSD caused by a work-related event, it's important to talk to his/her physician, employer, and workplace injury lawyer as soon as possible. In Illinois, there are strict deadlines for reporting workplace injuries. Employees who fail to report injuries within the set amount of time can lose the right to receive workers' compensation benefits. A worker's employer can provide necessary forms to file a workers' comp claim, but a workplace injury lawyer may be necessary to gather the proper evidence to show proof of PTSD.
Posts Similar to "Obtaining Workers' Compensation for PTSD from Work"
How Much Is a Loss of Limb Payment for Workers' Compensation?
How Long Does a Workers' Comp Settlement Take?