Workplace Injury Lawyers Spare Injured Workers Needless Pain and Suffering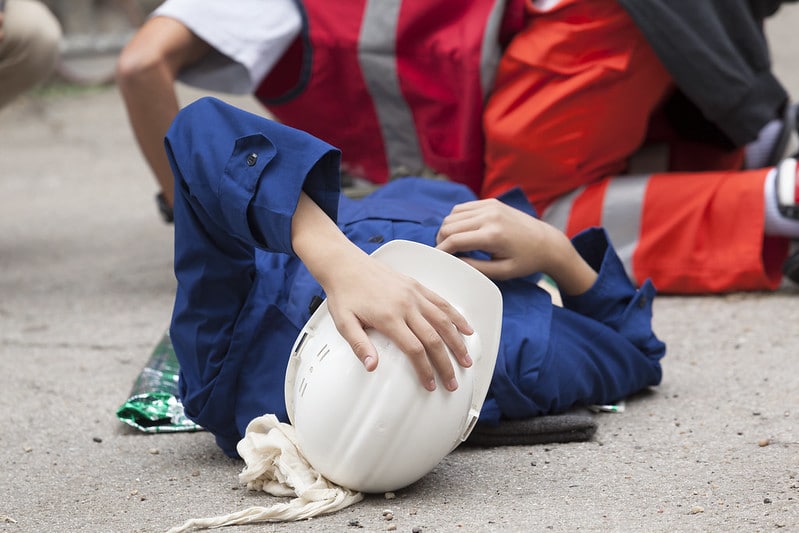 Every seven seconds, a worker is hurt on the job in the United States. While minor sprains, cuts and bruises typically heal without the need for medical attention, more serious incidents–such as overexertion, slips and falls, exposure to hazardous temperatures or chemicals,  or contact with poorly maintained equipment–can cause traumatic brain injuries, severed limbs, spinal cord injuries, and more. Workplace safety is a shared responsibility between the employee and the company, though all too often companies are not held liable, and injured workers are the ones left to pay the price.
If you were injured on the job or in the scope of carrying out your work duties, you are almost certainly entitled to at least some form of compensation. While workers' compensation insurance typically only pays for medical expenses and a portion of lost wages, other benefits are often available through other types of claims as well. Unfortunately, many injured workers leave money unclaimed because of mistakes in their paperwork, the lack of knowledge about who to sue for damages, or their inability to fight the faceless insurance company.
At DePaolo & Zadeikis, our workers' compensation attorneys believe that injured workers should never be sidelined by the consequences of a work-related accident. We work to ensure that you are aware of all of your legal options, and we'll help you pursue full compensation from all parties liable for your suffering.
Are You Searching for the Best Workers' Compensation Lawyers in Chicago?
When Chicagoans suffer serious injuries at work, they often search for the best workers' compensation lawyers in Illinois to take action when pursuing compensation. Work injury cases often include the testimony of medical experts, accident reconstructionists, building engineers, equipment designers and other specialists, as well as  impeccable records management, in-depth investigations and more. Therefore, it's important to rely upon a workplace injury lawyer that has the knowledge, resources and experience to get the job done. While no firm can claim to have the "best" workers' comp lawyer on their team, the workers' compensation attorneys at DePaolo & Zadeikis have decades of experience in getting some of the best results for injured workers in Illinois.
Anyone Can Be Injured on the Job. Workplace Injury Lawyers Can Help.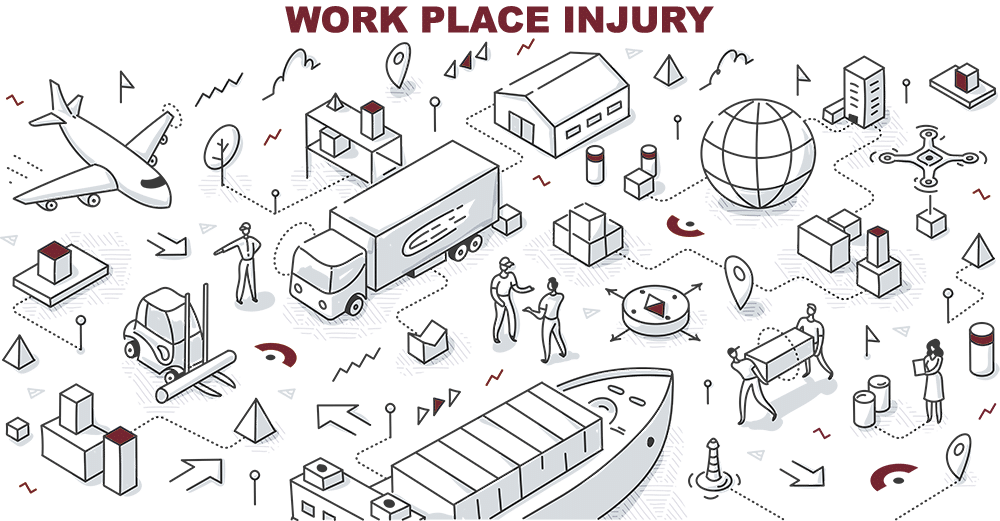 Like with any injury, workplace accidents can happen anywhere to anyone. The risks of some jobs, however, may be more obvious than the hidden dangers of others. Some of the occupations that are commonly categorized as the "most dangerous" include:
Public service jobs
Truckers, loggers and other workers in the transportation industry
Construction workers
Jobs in manufacturing or production
Maintenance, repair and installation workers
Ironically, workers in the healthcare industry hold some of the most dangerous jobs in the nation. Exposure to infections, illnesses, medications and chemicals, heavy lifting and other physical demands, workplace stress, and the violent acts of other workers, patients and visitors put healthcare workers in danger every single day.
Workers' Compensation Benefits in Illinois
In Illinois, when you become injured or ill while performing your job duties, you are entitled to compensation to help cover the costs that unsafe work conditions and other work-related incidents cause. The laws of the state govern your rights when you are injured at work. According to the Illinois Workers' Compensation Act, you are entitled to:
Wage Loss Differential: When your injury is so severe that you are unable to perform the duties of your job, you may be forced to take a lower-paying position. In Illinois, if your injury causes you to take a cut in pay, workers' compensation insurance may make up some of the difference in lost wages.
Vocational Retraining: If your injuries prevent you from returning to you previous line of work, you may be entitled to vocational retraining so you can work in another occupation.
Medical Expenses: The medical treatments, traveling for medical care, and equipment costs can quickly add up when you're injured on the job. Workers' compensation insurance will cover 100% of these costs to ensure that financial issues are never a barrier for workers who need costly medical care.
Disability: Three types of disability payments may be awarded in a workers' compensation case.
Permanent Partial Disability (PPD) is typically paid in a lump sum settlement when you permanently lose the use of a body part. The amount of this benefit is determined by the body part that is impaired.
Permanent Total Disability (PTD) is available when you lose the use of two like body parts or are permanently unable to return to any kind of work because of your work injury. These benefits, which are based on two-thirds of your gross weekly wage, are payable for the rest of your life.
Temporary Total Disability (TTD) is paid if you are temporarily unable to work while you heal from your injuries. TTD is usually equal to two-thirds of your gross weekly wage.