When a Patient Attacks a Nurse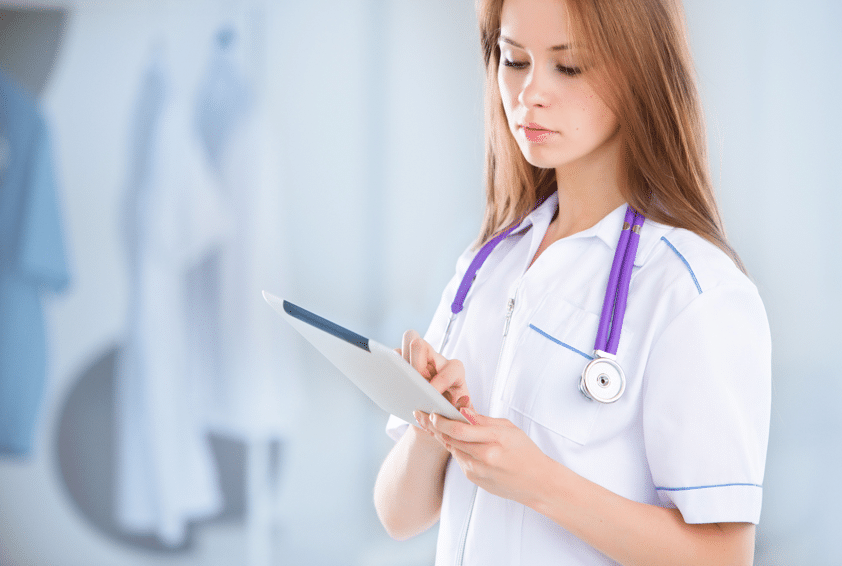 Nurses, doctors, and healthcare workers in hospitals are often attacked by violent patients and visitors. The Occupational Safety and Health Administration reports that serious workplace violence is four times more common within the healthcare industry than in private industry. When a patient attacks a nurse, victims may be able to pursue compensation to recover costs caused by their injuries.
Escalating Workplace Violence in Hospitals
Across the country, nurses, doctors, and medical workers are facing an epidemic of workplace violence perpetrated by patients and patients' family members. Healthcare workers in hospital emergency departments are especially vulnerable to physical attacks from violent patients suffering injuries from car crashes, gun violence, and drug overdoses. In a recent poll conducted by the American College of Emergency Physicians, 60% of emergency department doctors reported they were physically assaulted by a violent patient within the previous year.
Violence in hospital emergency rooms and urgent care facilities not only injures nurses and doctors, but it also injures patients who are being treated in the area. Healthcare workers state that physical attacks and verbally abusive outbursts by patients happen more frequently than most people realize in hospitals. They blame violent incidents on various factors including:
Patient pain from illness or injury
Patient cognitive dysfunction
Patient disorientation from medications
Stress from family members
Disputes about medical treatments
Disputes about medical bills
U.S. nurses and healthcare workers say there is a fundamental problem with violence in hospitals and medical facilities that few people talk about. They say that it has been considered part of the job for decades, but never addressed as a public issue. Unless an injury claim or lawsuit is filed with a workplace injury lawyer, many injury reports are usually kept quiet in files retained by hospital administration.
Injuries to Workers
The World Health Organization (WHO) defines workplace violence as, incidents that involve physical attacks, verbal abuse, bullying behaviors, sexual and racial harassment, and threats of harm to workers. Studies on workplace violence show that healthcare workers have experienced most of these types of incidents during their careers within the healthcare industry.
According to a study in the New England Journal of Medicine, there are four types of violence that occur in the workplace: (1) the perpetrator has no known association with the worker or workplace; (2) the perpetrator is a patient or customer; (3) the perpetrator is a current or former employee; (4) the perpetrator has a personal relationship with a worker.
Most cases of workplace violence in hospitals involve physical assaults and verbal abuse to nurses and doctors perpetrated by patients or their family members. When physical attacks occur, injuries can range from bruises and abrasions to broken bones and head trauma. Over the past few years, Chicago workplace injury lawyers have seen a steady rise in injury claims and lawsuits filed by nurses and medical workers.
Data from the U.S. Government Accountability Office shows more than 730,000 cases of physical assaults to medical workers between 2009 and 2013, with injuries caused by bites, pushing and shoving, blows with heavy objects, cuts and stab wounds, and gunshots. Since then, the rate of violence in hospitals has increased by 63%. Although no healthcare worker is immune to violence in the hospital, nurses are at particularly high risk because of close contact and daily care with patients.
Preventing Hospital Violence
Beyond the obvious toll of physical injuries and emotional distress to hospital workers, workplace violence creates a significant financial cost to workers and hospitals. According to a 2017 report by the American Hospital Association, over $1 billion was spent by hospitals in security and training costs to prevent violence within their facilities. An additional $429 million was spent on staffing, medical care, and indemnity costs resulting from violence against hospital workers.
In February, a bill was introduced that requires OSHA to issue a national standard for workplace violence prevention plans for healthcare workers. Hospitals and medical facilities will have to establish risk assessment and identification, then establish safety procedures. Each facility will be responsible for training workers and establishing communication procedures to recognize high-risk situations. A violent incident log will record all violent incidents and injuries incurred by nurses, doctors, and medical workers.
The bill, known as the Workplace Violence Prevention for Health Care and Social Service Workers Act, is supported by nurses and medical workers across the country. The goal of legislation is to protect medical workers from workplace violence and to hold hospital administrators more accountable for violent acts and injuries in their hospitals. This means that any hospital that does not report acts of workplace violence to OSHA could face steep fines.
With workplace violence on the rise, Chicago work injury lawyers anticipate more accidents and injury claims from hospital workers. Recently, nurses at Chicago's Mount Sinai Hospital described their workplace to the Chicago Tribune as a "war zone." Nurses told reporters that physical assaults and verbal abuse by patients is a daily problem in the hospital.
Posts Similar to "When a Patient Attacks a Nurse"
Obtaining Workers' Compensation for PTSD from Work