Carpenters at Risk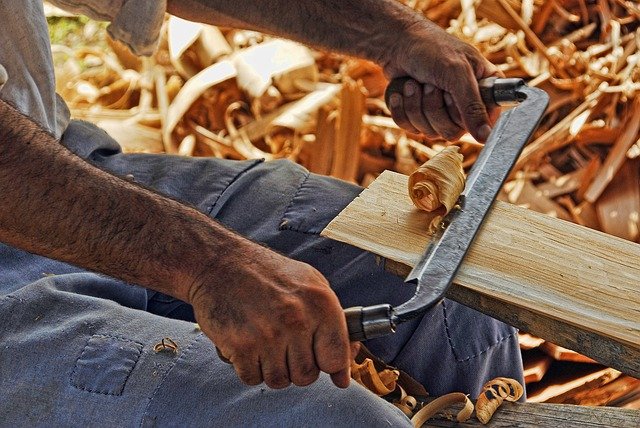 Carpentry work is a skilled, lucrative trade that is in demand, but it comes with high risks for injuries from falls and equipment.
Carpenters Face Work Dangers
Skilled carpenters who specialize in woodworking, framing, and finishing are always in demand, especially within the construction industry. Carpentry is a building trade that specializes in specific areas of construction such as installing roofs, floors, drywall, and trim, as well as building custom elements like doors, mantles, and cabinetry.
Considered a specialized trade, carpentry requires job training and apprentice experience for required skills. Many carpenters are employed in the construction industry, so carpentry work presents significant injury risks that also apply to construction workers. Common injuries seen by work injury lawyers include:
Falls
According to the Occupational Safety and Health Administration (OSHA), more than 10,000 construction workers are injured and 255 workers are killed every year from falls. Most severe injuries and deaths are caused by falls from elevated heights like rooftops, scaffolding, and ladders. Rough carpenters often specialize as roofers who erect rafters and trusses, lay roof sheathing, or install rolled roofing or shingles. All of these jobs present risks for elevated falls.
Tools and Equipment
Since working with wood is a special skill, carpenters commonly handle a variety of power tools that can cause severe injuries. Commonly used power tools include drills, nail guns, table, circular, and miter saws, orbital sanders, and routers. These high-powered electrical tools are responsible for serious injuries such as lacerations, burns, eye injuries, amputations, and electrocutions. Each year, the Centers for Disease Control (CDC) reports more than 37,000 emergency room visits from nail gun injuries.
Carpenters also work with simple hand tools that pose dangers. Handsaws, chisels, claw hammers, sledgehammers, pliers, and screwdrivers are responsible for thousands of hand and finger injuries and eye injuries each year.
To prevent injuries, OSHA recommends personal protection equipment (PPE) for carpenters. PPE should include protective gloves, safety glasses or goggles, full face shields when grinding or cutting, and fall protection if working more than six feet above the ground.
In the U.S., at least 40% of carpenters are self-employed working as independent contractors. While carpenters employed by companies are entitled to workers' compensation benefits for injuries, self-employed carpenters are not eligible. Injury claims may be complicated without a work injury lawyer to file the proper paperwork. Without workers' compensation insurance, self-employed carpenters may face high medical bills and lost wages.