Utility Workers on the Front Lines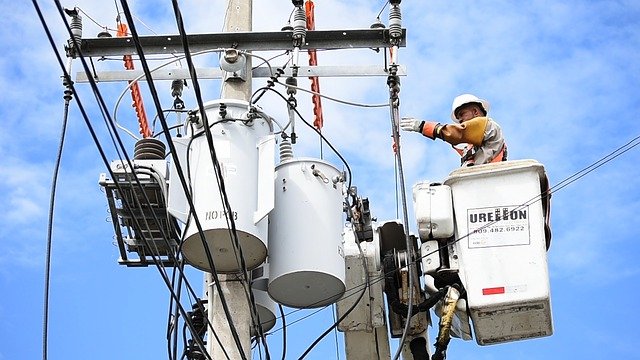 Utility workers are considered essential employees because they provide 24-hour services to hospitals, healthcare facilities, and emergency workers on the front lines of the coronavirus pandemic.
Utility Workers on the Front Lines of COVID-19
America's energy, water, and public works employees are included on the Department of Homeland Security's list of essential workers because they provide essential services to frontline workers, as well as millions of American businesses and consumers. With many businesses closed, people working from home, and hospitals operating at full capacity, utility workers are working around the clock to provide essential power and prevent power outages. The importance of reliable utilities during the coronavirus pandemic has created a safety risk for utility workers on the front lines.
Industry leaders in the utility sector are concerned that utility workers on the front lines lack personal protective equipment and access to COVID-19 testing. The urgency of safety measures for utility workers was recently heightened by reports of 170 confirmed coronavirus infections and 3 deaths of Consolidated Edison workers in New York. According to the president and chief executive of the Electric Power Supply Association, Todd Snitchler, utility workers are facing the same PPE shortages as healthcare and emergency workers on the front lines.
In Illinois, ComEd President and Chief Operating Officer Terry Donnelly is focused on safety measures for utility workers. ComEd services the Chicago area, as well as rural parts of northern Illinois. ComEd is reducing COVID-19 risks for workers by promoting social distancing. They have secured temporary vehicles, so utility field workers can have one vehicle per employee and rented more than 400 additional vehicles to permit job site travel. They are also allowing employees to use personal vehicles to access job sites with reimbursement for mileage. ComEd is focused on lowering absenteeism and protecting employees to ensure safety. In addition to the one employee per truck rule, they are staggering shifts and working through difficult times to keep the power on.
Getting safety equipment and resources to utility workers has been a major topic of discussion across the country. As COVID-19 illnesses and deaths for frontline workers continue to rise, workman's comp attorneys are seeing a rise in workers' compensation claims and personal injury lawsuits involving work-related COVID-19 cases.
Workers' Compensation and COVID-19
The COVID-19 pandemic has created numerous challenges for state policymakers around the country. One of the key concerns is the role that workers' compensation insurance plays in helping workers who become infected with coronavirus during the course of employment. The COVID-19 pandemic presents unique circumstances, because jobs not typically considered hazardous have now become hazardous for workers. Frontline and essential workers are now at a high risk of exposure to coronavirus in the workplace. Workers' compensation claims for COVID-19 illness and injury are on the rise in every state.
States are taking action to extend workers' compensation coverage to healthcare workers and first responders impacted by COVID-19. Policymakers are talking about amending state policies so COVID-19 infections in certain workers are presumed to be work-related and automatically covered under workers' compensation insurance. This presumption places the burden on employers and insurance companies to prove that COVID-19 infection is not work-related, making it easier for workers to file claims. Some employers and insurers are worried about rising insurance costs if presumption policies are enacted. They don't want to increase insurance costs when businesses are already facing significant financial challenges.
To date, 14 states have take action to extend workers' compensation coverage to include COVID-19 as a work-related illness. Presumption of coverage has been established in six states. While Illinois and Wyoming cover all essential workers, Alaska, Minnesota, Utah, and Wisconsin limit coverage to healthcare workers and first responders. On April 16, 2020, Illinois signed an emergency amendment addressing workers' compensation for state workers. The amendment provides help to essential workers exposed to COVID-19 by making it easier for them to obtain workers' compensation benefits for COVID-19 related injuries.
CDC Guidelines
All businesses and employers of frontline and essential workers are urged to follow CDC safety guidelines by assessing the level of COVID19 risk within the workplace. Business operations should be based on the level of disease transmission in specific work environments and safety measures should be established to protect all workers. CDC COVID-19 safety guidelines urge employers to:
Conduct regular workplace hazard assessments
Conduct daily health checks
Establish social distancing policies and practices
Provide employees with protective safety masks
Improve building ventilation systems
Establish cleaning and disinfecting practices
With COVID-19 illnesses and deaths still rising, workman's comp attorneys anticipate a rise in workers' compensation claims. Employers must address workplace safety and establish workplace practices that prevent the spread of COVID-19. Frontline and essential workers must be provided with proper PPE equipment and access to regular COVID-19 testing since they are in a high-risk group.