Are Essential Employees Getting the Proper PPE?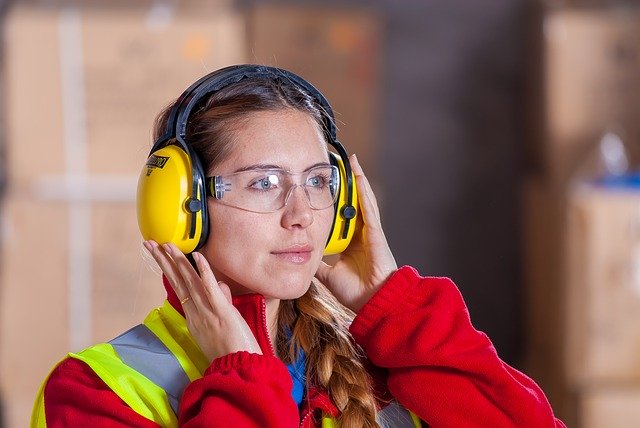 Under a new executive order, Chicago's Department of Public Health requires businesses to protect employees by providing proper PPE equipment and monitoring employee safety under required guidelines.
What Is PPE Equipment?
Personal protection equipment (PPE) refers to equipment such as face masks, face shields, eye protection, clothing, and gloves that help prevent the spread of COVID-19. Since coronavirus is a viral infection that attacks the respiratory system, it can be easily spread through coughing, sneezing, even talking to another person. PPE equipment acts as a barrier from exposure to viral droplets that can enter the body through the nose, mouth, and lungs.
Since the Covid-19 outbreak began, PPE equipment has been required and provided for essential and frontline workers deemed at higher exposure risks by the federal government. However, requirements for state safety guidelines varied by state.
On July 24, 2020, Chicago's Department of Public Health issued Executive Order No. 2020-43 stating that businesses must take public health measures to protect their employees, their customers, and all others who come into physical contact with their operations. Chicago's Executive Order requires employers to: (1) Ensure that all workers wear a mask for the duration of their shift; (2) Provide handwashing and other sanitation procedures for workers; (3) Require workers to undergo COVID-19 screening procedures at the beginning of each shift.
OSHA PPE Guidelines
Under regulations by the Occupational Safety and Health Administration (OSHA), employees required to use PPE equipment must be properly trained. OSHA provides numerous training videos on PPE equipment including:
When to use PPE
What PPE is necessary
How to properly put on and take off PPE
How to properly disinfect and dispose of PPE
How to maintain and inspect PPE equipment for damage
Safety limitations of PPE equipment
OSHA recommends that all employers assess their workplaces for the level of occupational risks to employees on a regular basis, since risk levels for COVID-19 can change daily. Employers and workers in operations with no specific exposure hazard should remain aware of evolving COVID-19 transmission in the community. Increases in COVID-19 infections and deaths may warrant the use of required PPE equipment for employees.
Lack of PPE Equipment
In Chicago, McDonald's employees have filed a COVID-19 lawsuit with a work injury lawyer over allegations they are required to work without protective equipment and hand sanitizer. Employees allege they were forced to work without masks and gloves during daily contact with thousands of customers. The lawsuit claims that McDonald's has a responsibility to their employees, customers, and the public to ensure that the restaurants do not become a hub for the spread of COVID-19.
In California, McDonald's employees allege they were exposed to COVID-19 due to a lack of PPE, as well as being forced to work while they were visibly ill. Oakland area workers claim they were first offered doggy diapers as face masks for protection from the virus. In addition, a class-action lawsuit alleges that workers were forced to work in small, enclosed spaces with other workers who were sick and showing signs of exposure to COVID-19.
Protection for Illinois Workers
As the number of COVID-19 cases continues to rise across the country, work injury lawyers are seeing a significant rise in workers' compensation claims for COVID-19 related illnesses. On April 16, 2020, Illinois signed an emergency amendment state workers compensation rules. The amendment provides help to essential workers exposed to COVID-19 by making it easier for them to obtain workers' compensation benefits for COVID-19 related injuries.
The Illinois emergency amendment also creates a rebuttable presumption that allows employers to rebut workers compensation claims under certain conditions that include:
Proof that the workplace was following public health and safety guidelines at the time the worker contracted COVID-19
Proof that CDC health and safety guidelines were in place and being followed at least two weeks prior to employee illness
Proof that the employee was exposed to COVID-19 at a different location or from a different source
Proof that the employee contracted COVID-19 outside of the workplace
Proof the employee was working from home for at least 14 days prior to filing of his/her workers' compensation claim
In June 2020, Illinois Governor J.B. Pritzker signed a bill that provides sick pay and sick leave and expands unemployment benefits to frontline workers who contract COVID-19. The bill also provides death benefits for first responders including police officers and firefighters who become infected with COVID-19 while on duty between March 31, 2020 (the first day of official mandated stay-at-home orders), and December 31, 2020.
Illinois law mandates that the date of COVID-19 diagnosis constitutes the date of viral contraction for all frontline and essential workers. Employers and workers who have questions on the provisions of this bill may consult a Chicago work injury lawyer for more information and legal advice on the bill's guidelines and restrictions.