How to Find a Good Medical Malpractice Lawyer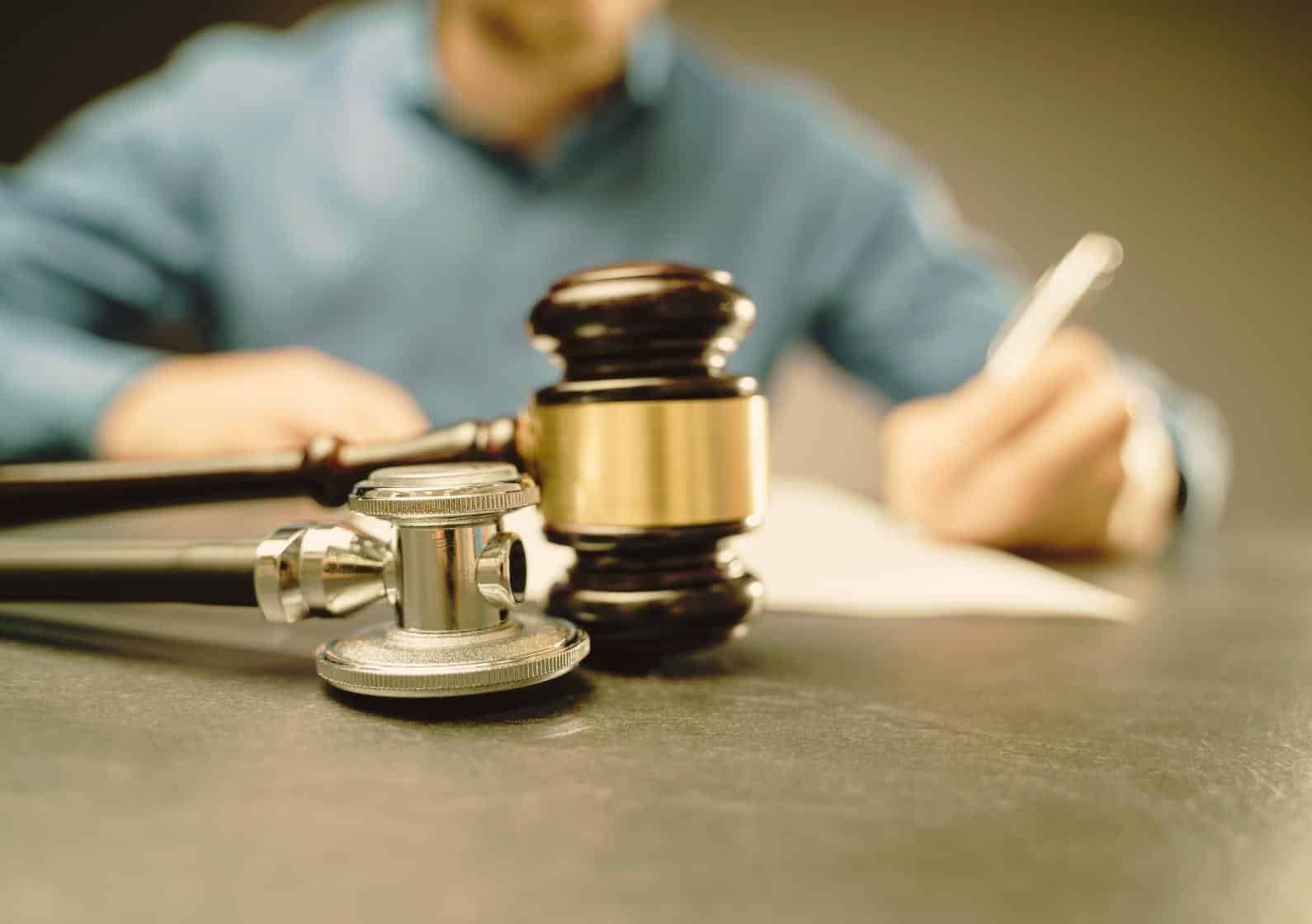 To find a good medical malpractice lawyer, you will need to do a search on bar association websites or get referrals from family, friends, and acquaintances and narrow down your list by doing more research on the potential lawyers. Finding out the knowledge, experience, track record, willingness and ability to take your case to trial if necessary, interpersonal skills, and quality of service that prospective lawyers provide helps you narrow your options. Medical malpractice cases are complicated, time-consuming, and expensive to pursue, so the lawyer you choose will make or break your case.
Why You Need to Find a Good Medical Malpractice Lawyer
Medical malpractice cases are complex. Legal and medical matters overlap, and special procedural matters also arise in these cases. It's difficult for you to stand against a medical professional on your own and prove the care he or she provided was substandard. Healthcare providers hold many technical advantages over injured patients. A knowledgeable medical malpractice attorney will represent you in your case, challenge healthcare providers, and offer guidance.
Doctors are backed by aggressive insurance companies. You will need a medical malpractice attorney experienced in negotiating with these companies.
Medical malpractice cases are costly to pursue. Established medical malpractice lawyers will have sufficient financial resources to take your case to trial. Insurance companies tend to fear and respect lawyers with a track record of taking cases to trial and winning them, making the insurers negotiate accordingly.
Finding a good medical malpractice lawyer is critical to bringing a successful medical malpractice claim.
Steps to Take to Find a Good Medical Malpractice Lawyer
Most medical malpractice lawyers either defend healthcare providers from malpractice lawsuits or represent patients who have fallen victim to medical malpractice, referred to as plaintiffs. If a medical error from a healthcare provider results in you suffering an injury, you will want to look for a plaintiff's lawyer.
Where to Start Your Search
When looking for a reputable medical malpractice attorney, you will first need to create a list of several local attorneys who specialize in representing plaintiffs. You can use several methods to find these attorneys:
Contact a local or state bar association: Bar association websites offer search or referral services that you can use to find attorneys with specialties like medical malpractice.
Ask friends and family: Family members and friends can be valuable in your search for a good medical malpractice attorney. Even if they have never used medical malpractice lawyers, they can connect you to someone who may have had a pleasant experience with a lawyer.
Ask your health insurance company: You can learn about some medical malpractice attorneys in Illinois from your insurance company.
Get referrals from other professionals you interact with: If your doctor isn't involved in your case, you could ask him or her if he or she knows any established medical malpractice lawyers in Illinois. If you have a good relationship with a lawyer in a different specialty, you could ask him or her for recommendations. The lawyer may have accumulated contacts over time and will not want to damage his or her reputation by referring you to a bad medical malpractice attorney.
Narrowing Down Your List
The medical malpractice attorneys you will find will not all be successful matches. You will need to find out more about the potential lawyers to get one that will be an excellent fit for your case. Narrow the field of candidates down by doing research on the following:
Knowledge and Experience
Due to the complicated nature of medical malpractice cases, reputable attorneys require a mix of knowledge and experience. Check an attorney's website for details about his or her medical malpractice knowledge and experience.
A lawyer will need to do plenty of research and reading to gain the required knowledge on medical matters to successfully litigate medical malpractice claims. You can find out if a lawyer has medical malpractice knowledge by checking if the website has content like case studies and blog posts or articles to assist prospective clients.
Take note of the years of experience the lawyer has in medical malpractice legal work and the type of cases the lawyer has handled.
Type of Malpractice
Medical malpractice is a wide practice area. Some lawyers may have successfully dealt with misdiagnosis, while others have had success in cases of surgical errors, birth injuries, or medication errors. It's important to hire an attorney who has relevant experience in handling your type of medical malpractice case.
Valuable Credentials
The best medical malpractice lawyers have professional affiliations, memberships, board certifications, awards, and other honors. Check whether a lawyer is a member of national or state trial lawyers' associations. Find out if the lawyer is in good standing with the national, state, and local bar associations or has been disciplined in the past. It's also a good idea to research whether the lawyer has received any awards or recognition for his or her professional excellence.
Reviews
You can gain insight into the attorneys you are considering by looking for online reviews of them. Look at the client testimonials on their websites and any other objective sources of reviews and ratings.
Questions to Ask a Medical Malpractice Lawyer
Once you settle on a few potential attorneys, you need to contact them by phone, email, or their website, or set up a free consultation. You should prepare a number of questions to ask them. The right questions will help you know what to expect from an attorney and make an informed decision on hiring the right medical malpractice attorney for your case. Here are some crucial questions to ask:
Questions related to the medical malpractice cases they have handled: The additional procedural requirements that medical malpractice cases come with make it essential to work with an experienced attorney. Ask about the cases a law firm is currently handling and the percentage that's medical malpractice. Find out the number of cases the lawyer has handled in the past few years and examples of settlement amounts secured. These questions will help you learn more about how active an attorney currently is and the attorney's level of experience.
Questions on fees: Find out the details about a lawyer's arrangement for fees and other costs related to your case. The lawyer you hire should work on a contingency fee basis. That means the lawyer will absorb upfront expenses and be paid a percentage of the money he or she helps you recover through a settlement or court judgment.
Questions about cases handled similar to yours: If you are a victim of misdiagnosis, a surgical mistake that makes breast implants cause cancer, medication error, or some other type of malpractice, be sure to find out how much experience the lawyer has in your kind of case. Having dealt with a medical malpractice case like yours in the past will add to the lawyer's knowledge base.
Questions related to medical malpractice trials handled: If your case goes to trial, you will want to have a lawyer with enough courtroom experience to help you get the best outcome. Ask about the portion of the lawyer's cases that make it to trial rather than settling. Also, ask about the case outcomes.
Questions about your specific case: You should ask the attorney several questions about your claim, such as the damages you could recover, how long it could take to resolve the claim, the medical expert witnesses that would be required for your case, potential challenges in your case, and how the attorney would deal with them. These questions will give you an idea of how knowledgeable the attorney is and what you should expect during the lawsuit process.
Questions on client service: Research whether a lawyer provides excellent client service. Find out how often the lawyer will provide updates on major developments or changes and how long it will take to return your phone calls or emails. If the lawyer can't promise to respond in a reasonable period, he or she may be too swamped to offer timely communication. It may be best to look for a different lawyer. Also, ask how much of your casework will be delegated to paralegals, clerks, and other support staff.
How a Medical Malpractice Lawyer Can Help Maximize Your Compensation
When you work with a good medical malpractice lawyer, you will increase your chances of receiving full and just compensation. The lawyer will conduct an investigation, review your medical records, and consult with the medical experts appropriate for your case to get the strong evidence needed to prove medical negligence, liability, causation, and damages.
Your medical malpractice lawyer will do a thorough analysis to identify the value of all the economic and non-economic damages you suffered to ensure you are fairly compensated for your losses. He or she will negotiate a fair settlement on your behalf. If a fair settlement can't be reached, your lawyer will litigate your case in court. A good medical malpractice lawyer will know the laws appropriate to your case and apply them during settlement negotiation or litigation to get you the best financial outcome.