How Much Are Misdiagnosis Lawsuit Settlements?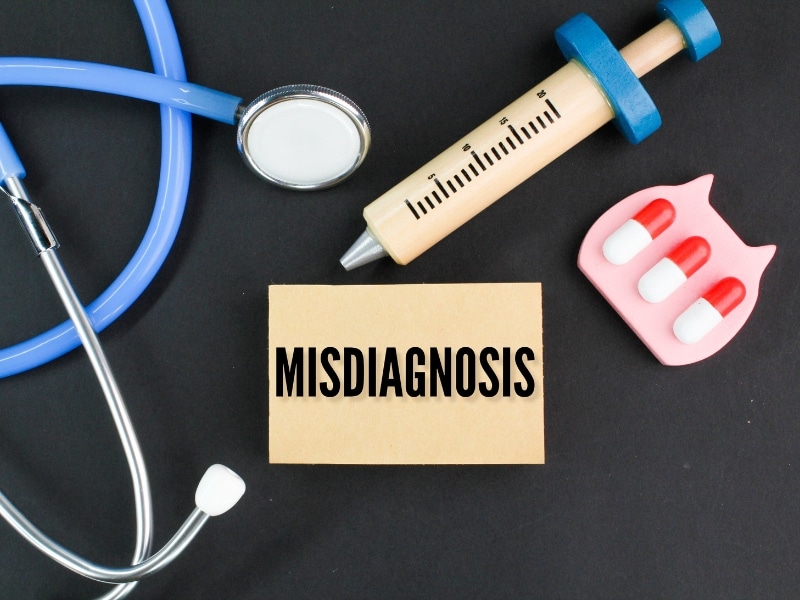 The amount of misdiagnosis lawsuit settlements will depend on several factors unique to the case. Misdiagnosis of an illness or injury often results in pain, emotional distress, and further health complications. When doctors misdiagnose a patient's condition, compensation for damages can be awarded to the patient through misdiagnosis lawsuit settlements.
What Do I Do if I Have Been Misdiagnosed?
Every day, patients with health problems and injuries entrust their health to doctors and other medical experts to get an accurate diagnosis. For many patients who entrust their health to medical professionals, their lives are put on the line due to a misdiagnosis. While the majority of health problems are accurately diagnosed, some patients are given inaccurate diagnoses which lead to further health problems, injuries, and even death.
A misdiagnosis by a doctor or another health professional can have serious consequences for a patient. In some cases, a misdiagnosis may result in minor problems for the patient. In other cases, a misdiagnosis may have serious consequences, including:
Progression of a serious illness or disease
Internal bleeding and blood clots
Internal infections and organ damage
Pneumonia
Acute renal failure
Congestive heart failure
In the United States, it's estimated that up to 80,000 patients die each year due to a medical misdiagnosis. Common types of medical malpractice include irritable bowel syndrome (IBS), systemic lupus, and multiple sclerosis (MS). Diagnostic errors can be caused by a variety of factors, including failure to obtain a patient's complete medical history; inaccurate or misread test results; incomplete medical exams; faulty medical equipment; and lack of patient follow-up, especially when patients see numerous doctors and specialists during their treatments.
While some misdiagnosed health conditions have minor consequences, others may lead to severe health problems or even death for a patient. Many of these cases result in wrongful death lawsuits filed by medical malpractice lawyers and misdiagnosis lawsuit settlements awarded to victims' family members.
Factors that Influence the Value of a Medical Malpractice Claim
When a medical misdiagnosis results in a patient's illness, injury, or death, misdiagnosis lawsuit settlements are often paid to impacted patients or patients' family members. Monetary awards in these settlements are usually based on the patient's underlying health condition, medical history, and severity of injuries caused by the misdiagnosis. If the patient dies, family members may file a wrongful death lawsuit against the physician and/or medical facility responsible for the patient's death.
Medical lawsuits are commonly linked to basic legal concepts of liability, causation, and damages. Malpractice cases and monetary awards are based on a number of factors that impact the amount of the payout to injury victims. Victims of cancer misdiagnosis and radiology malpractice commonly receive higher payouts because their medical misdiagnosis often leads to incorrect treatments and lower survival rates. According to the law, injury victims must establish proof of liability, causation, and damages to recover compensation for their injuries.
How Much Are Misdiagnosis Lawsuit Settlements Worth?
Medical lawsuits involving patient misdiagnosis or delayed diagnosis are dependent on different rules of health care laws. The dollar amount paid out in misdiagnosis lawsuit settlements depends on the facts of the case, and every case is different. However, misdiagnosis cases often return the highest malpractice settlement payments for injured patients. In Illinois, medical malpractice lawyers commonly see settlement payments for misdiagnosis cases that average up to $1 million or more.
Misdiagnosis lawsuit settlements are typically divided into two categories – economic damages and non-economic damages. Each category is calculated differently based on certain types of damages.
Economic Damages
Economic damages are paid for the patient's out-of-pocket expenses. These include current and future medical bills; medication and rehabilitation expenses; current and future lost wages; expenses for mobility or transportation aids; and expenses for necessary home-based aid or healthcare.
Non-Economic Damages
Non-economic damages include damages that can not be easily measured with any type of monetary value. These include physical and mental pain and suffering; mental anguish that causes emotional problems; body disfigurements such as amputation or scarring; and loss of the patient's normal quality of life.
When calculating misdiagnosis lawsuit settlements, there are common settlement formulas used to arrive at a total settlement value which includes the sum of all past, present, and future damages:
Calculating Economic Damages – Medical Expenses + Lost Wages & Diminished Future Earnings Capacity + Assistive & Adaptive Devices + Medication & Rehabilitation = Total Economic Damages.
Calculating Non-Economic Damages – Total Economic Damages x Non-Economic Multiplier = Total Non-Economic Damages
Total Settlement Value – Total Economic Damages + Total Non-Economic Damages = Total Settlement Value
For example, if the patient's economic damages total $1,200,000 and the patient's non-economic damages total $500,000 x 4 ($2,000,000), the patient's total settlement value will = $3,200,000.
It's estimated that more than 93% of misdiagnosis lawsuits end in some type of settlement agreement arranged between medical malpractice lawyers representing injured patients (plaintiffs) and insurance companies representing responsible parties like hospitals and doctors (defendants). These types of cases often make complicated and lengthy court trials, which are costly to both plaintiffs and defendants. Settlements present a faster and less costly solution.
If you experience a medical misdiagnosis that results in illness, injury, or disability, it's important to seek legal assistance from a medical malpractice lawyer who understands these types of cases, as well as state laws that address how long do you have to sue for medical malpractice. In Illinois, a medical malpractice lawsuit must be filed against the liable party within two years from the date the injury occurs, or the injury is discovered.
If your medical malpractice lawsuit is successful, or you reach misdiagnosis lawsuit settlements, you can recover economic and non-economic damages. Economic damages available in a medical malpractice claim include current and future medical expenses, lost wages, loss of earning capacity, and domestic health services. Non-economic damages include pain and suffering, emotional distress, and loss of enjoyment of life. In certain cases, you may also recover punitive damages, which are awarded as an exemplary punishment in order to avoid further gross negligence and reckless actions.