How Much Can I Get From an Underinsured Motorist Claim?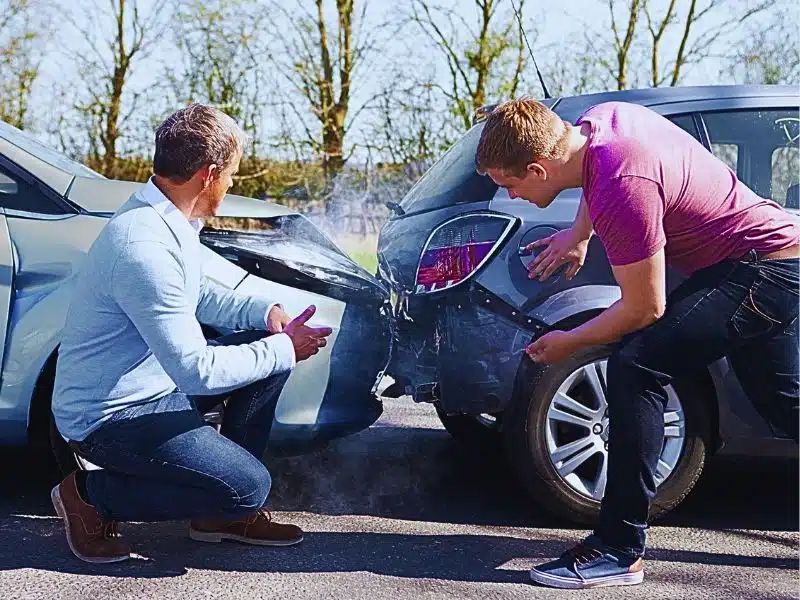 People injured in accidents caused by underinsured motorists often ask, "How much can I get from an underinsured motorist claim?" The amount of money you can recover from an underinsured motorist (UIM) claim in Chicago, Illinois, will depend on the coverage limit on your policy. Generally, the recoverable amount in a UIM claim is equivalent to the bodily injury coverage limits available in your auto insurance policy. The unique details of your crash will determine the value of your UIM claim or whether you are eligible for compensation.
An underinsured and uninsured motorist lawyer can guide you through the steps of recovering maximum compensation from your insurer after getting injured in an accident caused by an underinsured or uninsured driver. The lawyer can also advise you on other legal avenues for recovering damages. Note that you can still recover damages even when the responsible party dies.
Factors That Can Impact an Underinsured Motorist Claim
The outcome of your underinsured motorist claim will depend on several factors, including:
Insurance Policy Type
The type of coverage you hold will affect the outcome of your UIM claim. You may, for instance, get additional damages above what your primary policy covers if you have an umbrella policy. You may also recover compensation for vehicle repair or replacement costs if your auto insurance policy includes collision or comprehensive coverage.
Liability for the Accident
Illinois uses a modified comparative negligence rule in determining recoverable damages in personal injury cases involving shared liability. You will be ineligible to file a UIM claim under your insurance policy if you are more than 50% at-fault for the accident. Additionally, if you are less than 50% liable, your recoverable damages will get slashed to the extent of your liability. So, working with a lawyer is your best bet at lowering your liability or removing it altogether to maximize your underinsured/uninsured motorist payout.
Who Was Driving the Vehicle at the Time of the Accident
Insurance policies usually list drivers that are covered and when coverage is available. It could be the car owner, the owner's family members, or any 'permissive' individual operating the car. A 'permissive' individual is anyone permitted to drive a vehicle by the owner. Your insurance company will not cover any damages or injuries suffered in an accident where the person driving your car did not have your permission.
Nature and Severity of Your Injuries
The nature and severity of your injuries affect how much your UIM claim is worth. A severe long-term injury carries a higher value than a minor, temporary injury.
Mistakes to Avoid When Filing Your Claim
Filing a UIM involves several laws and procedures, particularly for a first-time claimant who opts to do it without a lawyer's input. The process has numerous traps that could potentially compromise your claim. The following are mistakes to avoid when filing your UIM claim:
Missing a Statute of Limitations
One of the most common mistakes is missing the statute of limitations on an injury claim. This law imposes a deadline on your right to initiate a claim to recover compensation for your injuries or damages. The deadline varies from state to state and by claim type.
In Illinois, the statute of limitations on most injury claims is two years from the date of the accident or injury. Be sure to file a claim before the two-year time limit to avoid losing your eligibility for compensation. Also, review your policy with your lawyer to see if it specifies a different contractual limitations period.
Providing Your Insurer With a Recorded Statement
Insurance companies or their adjusters often try to obtain recorded statements immediately after a crash. They then use the information to support their decisions to deny claims or offer a low payout. You are likelier to provide information that could compromise your case if you speak with an adjuster or insurance company representative immediately after a crash. The reason is that you might be scared, confused, and unable to think clearly soon after an accident.
So, do not agree to discuss the details of your accident with your insurer immediately after the crash. Instead, politely request the insurance company representative or adjuster to speak to your lawyer.
Accepting the First Settlement Offer
You might get a substantially lower payout if you accept the initial offer from your insurer. Note that insurance providers are notorious for offering low initial settlement offers. So, it is best to skillfully and persistently negotiate for a reasonable settlement. Additionally, review any settlement offer you receive with your lawyer so that you can make an informed decision.
Not Retaining a Lawyer
Injured parties in a crash involving an underinsured driver in Chicago, Illinois, may try to represent themselves in a claim. Insurance companies have seasoned representatives and attorneys familiar with your state insurance and auto accident laws.
They also work on car accident sites regularly. As such, you stand a low chance of getting a favorable outcome in your UIM claim if you represent yourself. You need to work with a lawyer who knows their tactics and will aggressively push for a better deal during a settlement negotiation or arbitration.
How Do Insurance Coverage Limits Work in an Underinsured Motorist Claim?
Underinsured motorist coverage applies when the at-fault driver lacks enough liability insurance coverage to cover the full scope of damages or losses suffered in an accident. In this scenario, you can pursue the difference from your insurer up to your underinsured motorist policy limit. The amount you will receive from your insurer will depend on the at-fault motorist's coverage limit.
For example, let's assume your car accident claim is worth $30,000, but the at-fault driver holds a liability coverage of $20,000. In this situation, you can file a UIM claim with your insurance company. So, you will receive $20,000 from the at-fault driver and $10,000 from your insurer through a UIM claim.
What to Expect When You File an Underinsured Motorist Claim in Illinois
Your insurance company will require relevant information and evidence regarding the accident once you file an underinsured motorist claim in Chicago, Illinois. The information and documentation you should provide includes names, phone numbers, and insurance information of involved parties in the accident. You should also describe involved vehicles and provide details of responding officers, date, time, location, and weather conditions. A copy of the police report and pictures of vehicle damage are other documentation your insurer will require.
Your insurer will assign an insurance adjuster to your claim. The adjuster will investigate your claim and estimate your losses. Your insurance company may decide to pay or deny your claim, depending on the outcome of the investigation.
What to Do if Your Claim Is Denied
You can file an appeal if your insurer denies your UIM claim. Most insurance companies provide procedures for appealing a denied claim. This information is usually available on the denial letter or the company's website.
The first step in appealing a denial decision is to obtain evidence to support your appeal. You can do that by carefully reviewing information on the denial letter and other accompanying documentation.
The next step is to write a detailed appeal letter and send it to your insurer. The letter should explain why you disagree with the insurer's decision. It should also reference your UIM policy details and denial letter.
A lawyer with proven experience in representing car accident claimants can improve the odds of your appeal becoming successful. The lawyer can explain common myths about accident cases, investigate your case, and devise and execute a strategy for getting your insurer to overturn its denial decision. The lawyer can also start a lawsuit against your insurance company if necessary.
Comparing Underinsured and Uninsured Motorist Claims
Underinsured motorist claims arise when the driver found liable for an accident that results in injuries or losses has insufficient liability coverage. Uninsured motorist claims, on the other hand, arise when the liable driver lacks liability insurance or flees the accident scene.
You can recover the following damages in an underinsured or uninsured claim:
Past and Future Medical Expenses
Past and future medical expenses are recoverable in underinsured or uninsured motorist claims. It is relatively easy to prove past medical costs – you only need to submit documentation for costs like hospital bills, doctor bills, ambulance services, prescription medications, and physical therapy bills.
Recovering future medical processes is not a simple process. It requires you to provide convincing evidence that you will need continued treatment and care due to the injury sustained in the accident. Testimony from expert witnesses, such as physicians, can be instrumental in proving future medical bills.
Lost Wages
Lost wages reimburse you the money you would have received from your employer had you not spent time away from work to seek treatment and recover from accident-related injuries. Doctor's notes, pay stubs, and a letter from your employer to verify your wage and other employment information can help prove lost wages.