Can I Get Disability After A Workers' Comp Settlement?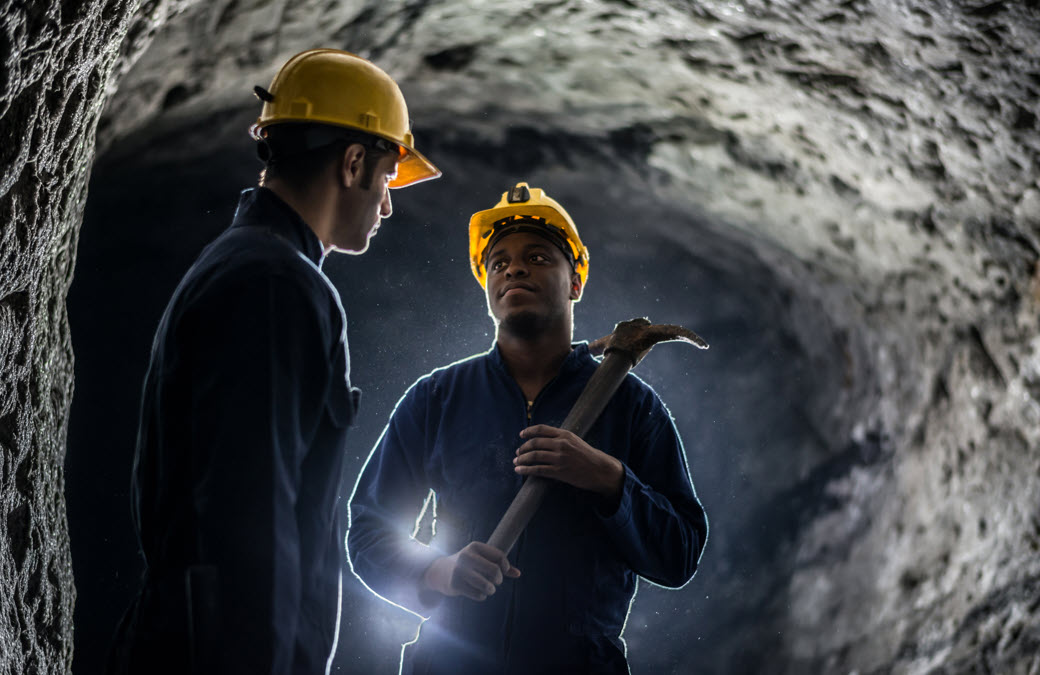 If you're receiving workers' comp benefits for a severe injury, you may be wondering, "Can I get disability after workers' comp settlement"? You may qualify for permanent disability benefits through the workers' comp insurance system if you have developed a long-term medical condition due to a job-related injury or illness. To obtain benefits, you must prove that your medical condition is unlikely to improve. You must also demonstrate that your medical condition renders you unable to work or limits your capacity to work and generate income.
Eligibility for Permanent Disability Benefits
If you have a lasting medical condition stemming from your work-related injury or illness, you might ask, "can I get disability after a workers' comp settlement?" The simple answer is yes. You must, however, satisfy the following eligibility requirements to qualify for permanent disability benefits under workers' comp. 
Your Employer Must Have Workers' Compensation Coverage
Most employers have a legal duty to carry workers' compensation insurance. In most states, whether an employer must have workers' compensation coverage depends on the number of workers employed, the type of business, and the nature of work performed by employees. Illinois, for instance, requires any employer with at least one employee to have workers' comp coverage.
The federal government has a separate workers' comp coverage for federal employees. You should pursue benefits from the federal workers' comp system if you are an eligible federal employee.
You Must Qualify as an Employee
You must fall into the class of "employee" to qualify for any benefits under workers' comp insurance. Consultants, freelancers, and gig economy workers are independent contractors and generally ineligible for workers' comp benefits.
Some employers deliberately misclassify employees to lower their workers' comp insurance premiums. Chicago workers' compensation attorneys can help misclassified employees who have been denied benefits appeal the decision on time. The attorneys can help these employees compile evidence of their employment status and counter their employers' claims.
State laws may also exempt some workers from workers' comp coverage. The most commonly exempted employment categories include seasonal workers, real estate agents, domestic workers, and agriculture.
Your Injury or Illness Must Be Job-Related
A job-related injury or illness arises when you get injured or become ill while performing a task for your employer. Suffering a back injury while stocking the shelves as part of your warehouse loader responsibilities is a perfect example of a work-related injury.
Accidents in the workplace not caused by an employee's misconduct may qualify as work-related injuries. For instance, if you were injured while enjoying your lunch in the company's lunchroom or staff cafeteria, the injury may be covered.
Illnesses stemming from work or workplace conditions are eligible for workers' comp benefits. Exposure to harmful materials in the workplace can lead to asthma and other allergic reactions. Excessive noise at work can cause hearing loss.
You Must Comply with Your State's Reporting and Filing Timelines
Each state has specific deadlines for reporting workplace injuries or illnesses and filing a workers' comp claim. One deadline requires you to inform your employer of your work-related injury or illness. Many states require you to do so as soon as you discover your illness or injury. Others impose a specific timeline.
Illinois law requires you to report your malady to your employer within 45 days from the date you recognized your workplace injury or condition. Ensure you report your injury or illness in writing, describing where and when your accident or injury happened or when you first discovered that you were injured or became ill.
The other deadline is for bringing a workers' compensation claim. Illinois law requires you to bring your workers' comp claim within 3 years from the day of the accident or injury, or within 2 years after your last workers' compensation payment.
You Must Comply with the Rules for Obtaining Medical Treatment
Illinois has rules for obtaining medical treatment through workers' comp. The insurance company may decline to cover your treatment if you disobey the state's rules. The Illinois Workers' Compensation Act permits you to get emergency treatment from the nearest medical facility when necessary. Otherwise, your freedom to choose a treating doctor depends on your employer's workers' compensation insurance policy.
You generally have three options when it comes to choosing a treating physician:
You select a doctor from your employer-authorized list of medical providers;
You select any doctor authorized by the state to treat workers' comp injuries or illnesses; or
Your employer picks a doctor for you.
Illinois allows you to pick your treating doctor, provided your employer does not have a preferred medical network. Still, you must select a doctor from a network of medical providers authorized to treat workers' comp injuries.
You Must Have Reached Maximal Medical Improvement (MMI)
Your treating doctor must confirm that your condition is unlikely to change anymore, even with additional treatment, for you to collect permanent disability benefits. Maximal medical improvement (MMI) is the workers' comp term for this period of no change.
The time it takes to hit MMI can vary significantly. It may range from a few months to a couple of years from the date of your injury or onset of illness. The nature and severity of your injury or medical condition significantly affect this duration.
For instance, you're likely to hit MMI faster for a limb injury than cancer arising from exposure to toxic chemicals at the workplace. Available medical treatments and the insurance company's delays in authorizing surgeries or other costly procedures may also impact how long you take to hit MMI.
In some states, you may reach MMI if you receive temporary total disability (TTD) benefits for a specific period. This period is generally 104 weeks.
Determining Permanent Disability
Upon reaching MMI, the next step is determining whether you have developed any permanent disability. If so, what is the extent of your disability?
Illinois has specific criteria for determining permanent disability. Generally, your treating doctor will confirm whether you have a lost function (impairment) or long-term medical condition arising from your on-job injury or illness.
Paralysis and loss of a limb are some examples of impairments. Impairment can also be opioid dependency arising from long-term use of pain relief medications for a work-related orthopedic injury.
The insurance company may seek a second opinion regarding your permanent impairments. You may also consult another doctor if you are unsatisfied with your treating doctor's opinion.
Illinois also has guidelines and procedures in place for determining how much your impairments affect your ability to do specific tasks at work. For instance, your treating doctor may use the latest American Medical Association (AMA) Guides to assign a permanent disability rating to your impairments. This rating is usually generated in percentages of a body part or whole person.
Note that the permanent disability rating is just one factor in determining disability. On top of this rating, the Illinois Workers' Compensation Commission (IWCC) will review four other factors. These factors include your occupation, age when you were injured or became ill, future earning potential, and proof of disability documented in your medical records.
You may get partial permanent disability benefits even if your rating is below 100%. Illinois has guidelines for compensating workers who develop a partial permanent disability from their work-related injuries or illnesses.
If you have a work-related injury, you might think about how a workers' compensation lawyer can help with your claim. The lawyer can compile sufficient medical evidence to prove an injury claim, negotiate a reasonable settlement with the insurer, and represent you at a workers' compensation hearing or trial.
What if You Quit Your Job While on Workers' Comp?
Resigning from your job while on workers' compensation will result in the termination of your lost wages benefits. You will, however, continue receiving medical benefits. A resignation may also lead to the termination of partial disability benefits and permanent disability benefits. A Chicago workers' comp lawyer can examine your situation and guide you on how to resign from your job while protecting your rights to compensation.
How Does a Workers' Compensation Settlement Affect SSDI Payments?
A workers' comp settlement can lower the SSDI payments you receive from the Social Security Administration (SSA). This applies whether you are receiving workers' comp benefits in monthly installments or as a one-time lump-sum payment.
The workers' compensation offset rule prevents the sum of workers' comp settlement and SSDI payments from exceeding 80% of your average monthly earnings before your disability. If it does, the SSA will reduce your SSDI payments by the amount required to attain the 80% limit.
If your workers' comp benefits come in installments, SSA combines them with your SSDI to calculate the offset amount. If you receive a lump-sum payment, the SSA will change that payment into monthly installments to determine whether you are above the 80% cap.
The lump-sum settlement agreement may sometimes specify the offset rate. If not, or if the SSA considers the specified rate irrational, the agency may determine a new figure using other methods. It may, for instance, use your state-specific maximum workers' compensation rate.
The reduction of SSDI payments to accommodate your workers' comp payments may go on for a long time, but it is not permanent. Once you exhaust your workers' comp benefits, you can request SSA to adjust your monthly benefit accordingly. The agency will increase your monthly benefit, provided your disabling condition has remained the same.
If you don't exhaust your workers' comp, the reduction will continue until you attain full retirement age. Your benefits then change from SSDI to Social Security benefits, and the offset no longer applies.
Chicago Social Security disability lawyers can help eligible employees understand how their workers' comp settlement will impact their SSDI payments. They can also help them avoid the common mistakes that cause SSDI claims denial.