Amazon Workers at Risk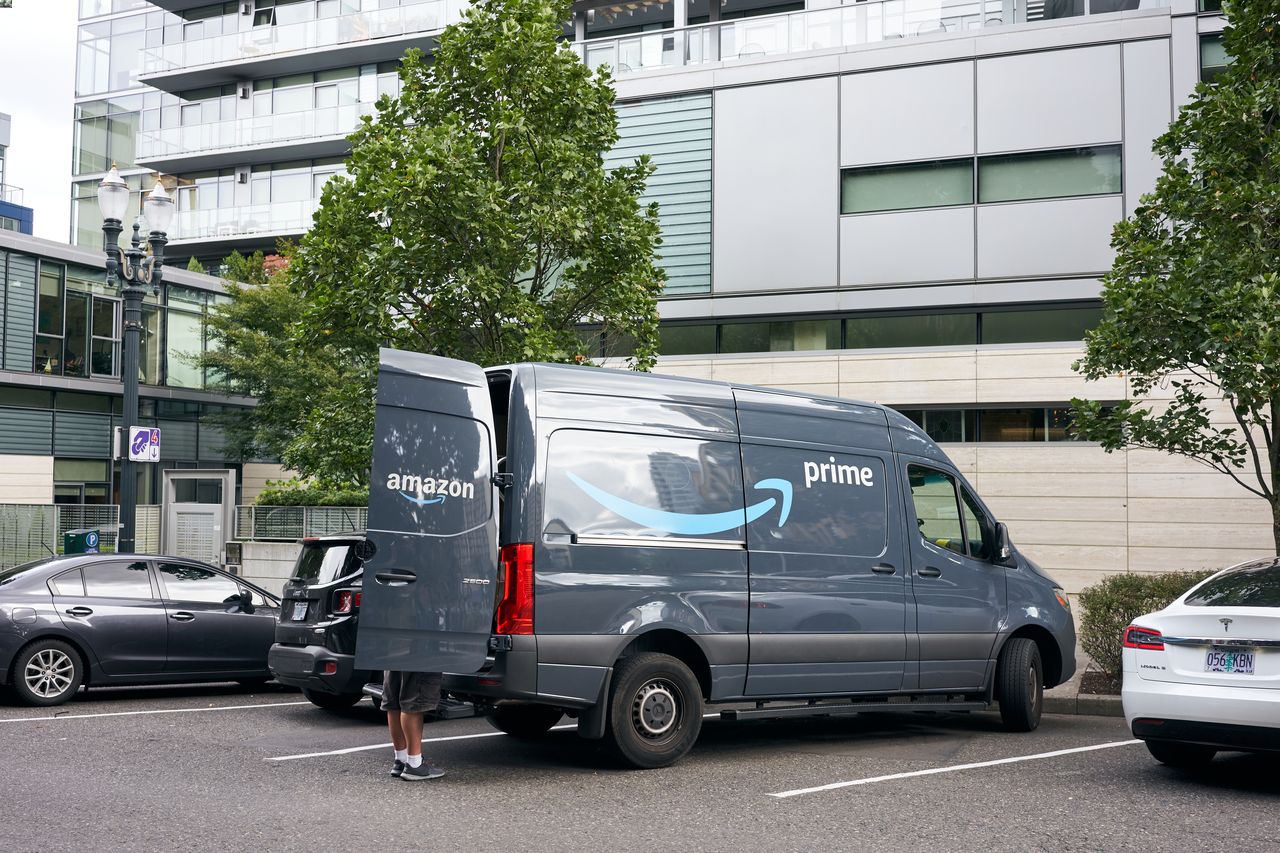 Amazon workers in Chicago face numerous dangers while working in warehouses or delivering packages, but Illinois Workers' Compensation laws may provide benefits when injuries occur. In cases where workers' compensation insurance does not apply, workers may be able to recover compensation by filing a personal injury lawsuit against the negligent party.
Amazon Workers Face High Injury Risks
Amazon is the leading e-commerce retailer in the United States with net revenues of over $386 billion in 2020. The company is ranked third among private and semi-public companies worldwide with more than 1,290,000 full-time and part-time employees. Although business is booming and profits are high, Amazon workers suffer injuries at high rates compared to other workers. Amazon warehouse workers and delivery drivers face a variety of work-related dangers that result in serious accidents and injuries each year.
In Chicago and other busy cities, Amazon delivery drivers face many challenges. Their injury risks are high due to busy streets with heavy traffic, parking problems, walking onto private properties, and driving through ice, snow, sleet, and rain during winter months. Chicago work injury lawyers see a high rate of injuries for delivery drivers caused by the following:
Vehicle collisions
Hit and run accidents
Slip and falls
Dog attacks
Physical assaults
Hazardous property conditions
Common injuries include broken bones, neck and back injuries, and head trauma. Dog attacks and physical assaults often lead to serious infections from lacerations and dangerous bacteria. When drivers are forced to make deliveries on properties with hazardous conditions, slips, trips, and falls are a leading cause of severe injuries and disabilities.
During the past year, COVID-19 has added even more dangers for Amazon workers. According to a recent article in the Seattle Times, Amazon has instructed their delivery drivers to knock on doors with their phones, social distance from customers, ask customers to place IDs on the ground, and avoid coughing or sneezing on packages. These instructions are given to all delivery drivers during one of Amazon's biggest surges in package deliveries in the company's history.
Restrictions and Limitations for Workers
Amazon drivers are considered "independent contractors," rather than employees. Typically, independent contractors do not qualify for workers' compensation benefits. Unemployment benefits are designed for employees whose employers pay required workers' compensation insurance premiums to cover workers' injuries.
Each state has its own guidelines for determining whether a worker is an independent contractor or an employee. In general, people who are in business for themselves and have control over their work duties and schedules are considered independent contractors under state laws. However, Amazon imposes strict regulations on its delivery drivers. Amazon's Flex drivers are considered independent contractors, but Amazon controls all work duties and schedules. Package pickups and deliveries are controlled through Amazon GPS systems. Amazon has the right to control drivers' work duties by mandating drivers to operate in certain area blocks. Flex drivers must deliver a certain amount of packages in a set time, based on what Amazon thinks a driver should accomplish.
Amazon drivers are often told by Amazon's lawyers that the company doesn't cover work-related injuries. When injuries occur, workers are often faced with high medical bills and lost time from work. In such cases, a work injury lawyer often steps in to recover damages through a personal injury lawsuit. If the case is successful, compensation is usually awarded to cover medical expenses, lost wages, rehabilitation and therapy costs, and pain and suffering in some cases.
Third-Party Injury Claims
In some cases, Amazon delivery drivers may be able to file third-party injury claims. For instance, if a delivery driver is hit by a drunk driver while making a delivery or slips and falls on unkept hazardous property, the driver can file a lawsuit with a work injury lawyer against the third party responsible for injuries. Most third-party injury claims are based on the negligent actions of the responsible party. The ability to file a third-party claim can help to compensate an injury victim who's not eligible for workers' compensation benefits.
While workers' compensation claims must be filed with employers and paid through state agencies, personal injury cases are handled in civil court through a work injury lawyer. Many third-party injury claims are settled before a case ever gets to court. Settlements are usually negotiated between injury lawyers for the plaintiff and the defendant and the responsible party's insurance company.
When workers' compensation benefits are not an option for an independent contractor, a third-party settlement can have a significant impact on medical bills and lost wages for an injury victim. A large settlement can be especially beneficial to workers who suffer long-term injuries or permanent disabilities that require vocational rehabilitation to return to the work force.