More Employers Are Allowing Dogs at Work. Who's Liable for Injuries?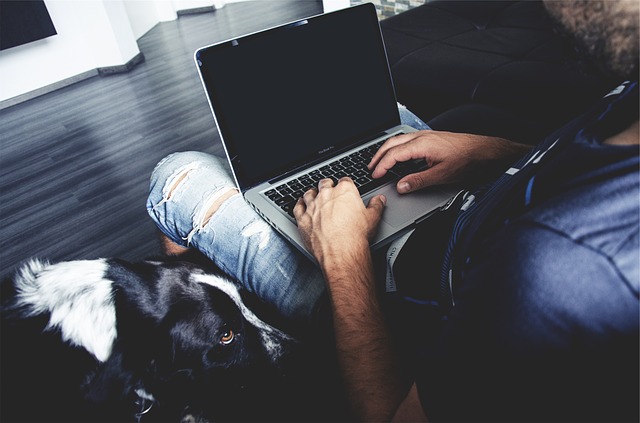 People who are injured by dogs in the workplace may have two options to recover damages. While the animal's owner can be held liable for injuries caused by the dog, employers who allow pets at work can be on the hook for dog bites, attacks, and slip and falls caused by these animals as well. It's not uncommon for victims to recover compensation through workers' comp claims and personal injury lawsuits simultaneously.
Dog-Friendly Workplaces
Many employers allow dogs in the workplace to create a comfortable, friendly atmosphere and boost employee morale. According to the International Journal of Workplace Health Management, dogs in the workplace reduce stress and increase employee comfort, which boosts productivity. Dogs can add a sense of fun and casual enjoyment for employees, as well as customers in retail operations. Studies suggest that dog lovers enjoy having a dog around the workplace, even if it's not their own dog.
In 2009, a report by USA Today showed that 20 percent of companies in America were pet-friendly. Companies included Healthwise, a nonprofit based in Boise, Urban Decay, a cosmetics company in California, and Replacements LTD, a china and crystal company in North Carolina. Since 2009, thousands of businesses across the country including Google, Amazon, Glassdoor, the Huffington Post, Bissel, Ben & Jerry's, Petsmart, Nestle Purina, and Airbnb have joined the pet-friendly list of employers who allow dogs at work.
Dog-Related Accidents and Injuries
Although dogs in the workplace create many perks for employers and workers, they also create many liabilities for accidents and injuries. Employees and customers may suffer slip and fall injuries from dogs running around the office and dog bites or attacks from aggressive behaviors. Even well-behaved, mild-mannered dogs may exhibit aggressive behaviors under certain conditions. Pet-friendly policies should establish certain rules for employees who want to bring their dogs to work. Pet policies should address:
Size and weight of dogs
Grooming and house training
Immunizations and flea protection
Dog breeds with aggressive tendencies
Dogs with a history of aggressive behaviors towards people or other dogs
Dogs with territorial behaviors or barking tendencies
Dogs are often unpredictable around strangers and unfamiliar surroundings. Not all dogs are great candidates as workmates. To prevent workplace accidents and injuries, dog owners must be honest in appraising their pets. Dogs who are docile and obedient at home may be annoying or distracting in the workplace without proper training and socialization skills.
Liability for Injuries Caused by Animals at Work
When dog-related accidents and injuries occur in the workplace, there are two avenues of recovery to consider – workers' compensation claims and personal injury lawsuits.
Workers' Compensation Claims for Injuries Involving Pets in the Workplace
In Illinois, all employers are required to carry workers' compensation insurance for their employees. If an employee is injured at work, a portion of his/her related expenses is generally covered under workers' compensation. In return, injured workers are not allowed to file personal injury lawsuits with a work injury lawyer against their employer.
Because workers' compensation is a type of no-fault insurance, the insurance company does not investigate who is at fault for the injury except under certain circumstances when drugs, alcohol, criminal behavior or intentional injuries are suspected. A workers' compensation claim typically covers the injured worker's medical bills, lost wages for necessary time off from work, medication costs, and therapy or rehabilitation costs. Workers' compensation does not provide compensation for gross negligence, pain, suffering, or other forms of non-economic damages. If an employer allows dogs in the workplace, the pet policy should be incorporated into the company workers' compensation policy. If it is not, the employer may be able to be sued by a work injury lawyer for any dog-related injuries to an employee.
Personal Injury Lawsuits
Each employee who brings a dog to work is liable for accidents and injuries caused by the dog. If one employee's dog bites another employee or injures another employee's dog, that employee can face a personal injury lawsuit for all injuries caused by the dog. Through a personal injury lawsuit, victims may be able to recover compensation in addition to the workers' comp award. They may be able to recover for pain and suffering and other non-economic damages not paid for by workers' comp.
In a personal injury lawsuit for dog-related injuries in the workplace, certain factors may impact the outcome of the case. Did the dog owner knowingly bring a dangerous dog to work? Did the dog owner behave in a negligent manner? Did the dog owner contribute to or intentionally cause the injury? Answering these questions can help a work injury lawyer determine whether the victim should file a workers' compensation claim, a personal injury lawsuit, or both.