Road Work Ahead: Workers at Risk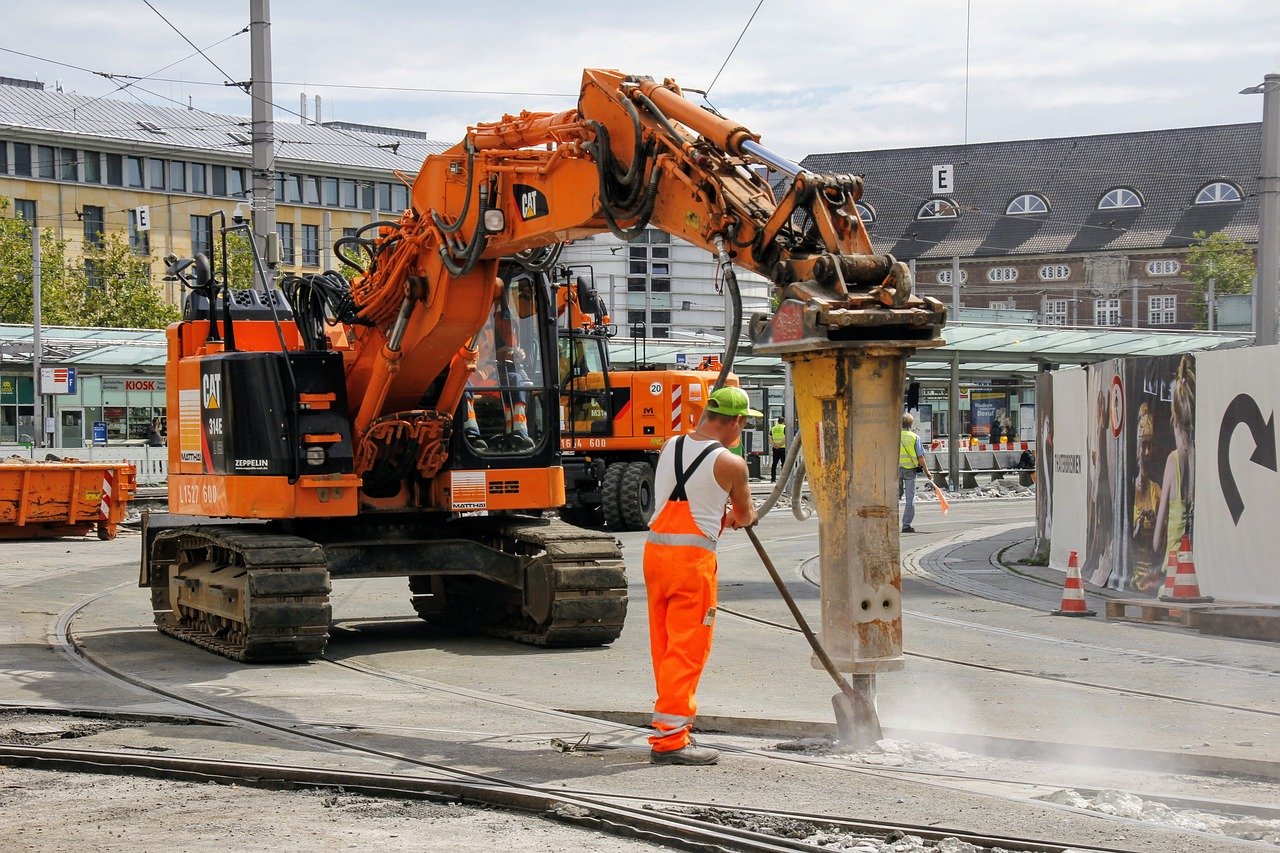 Transportation and construction workers who work in roadway work zones are exposed to a variety of on-the-job hazards that significantly increase their risks for severe injuries and death.
Roadside Workers Face Job Dangers
According to the American Society of Safety Engineers (ASSE), accidents in roadside work zones are a leading cause of death for workers each year. In 2011, 590 roadside workers suffered fatal injuries while doing their jobs. In 2014, fatalities jumped to 669, accounting for about two deaths every day. Workers in certain occupations such as transportation, construction, and public utilities are especially vulnerable to roadside accidents with fatal consequences.
Accident reports from the National Highway Traffic Safety Administration (NHTSA) show that the leading cause of roadside injuries and deaths in roadside work zones is motor vehicles and objects hitting workers. In 2015, more than 40% of roadside workers reported their work zones had been hit by a moving vehicle at least once during the year. While 19% of fatalities for roadside workers happen on busy urban freeways, more than 25% occur on rural roads and highways. The major contributing factors include:
Drivers ignoring posted warning signs
Drivers failing to slow down or stop
Drivers hitting cones, barrels, and barriers
Poor lighting conditions
Poor visibility due to inclement weather
Slick or icy roads caused by rain, sleet, or snow
In Illinois, Chicago workers' compensation lawyers commonly see severe accidents and injuries caused by cold winter weather conditions, especially on rural roads and highways without city transportation services.
Roadside workers face higher risks for crush injuries. When vehicles hit barriers and/or equipment in roadside work zones, nearby workers are often pinned down and/or crushed by heavy equipment, moving machinery, falling objects, and debris. These types of accidents result in "pinch point" injuries caused by tremendous physical force on the body. Such injuries often result in amputated limbs and permanent disabilities. Crushing accidents are the third leading cause of fatalities to roadside workers, followed by collisions where vehicles run over or back into workers at high speeds.
Workplace Safety for Roadside Workers
With aging infrastructures, many states and cities are focused on rebuilding and improving roadway conditions. These efforts put roadside workers at significant risk for injuries and fatalities, especially in busy urban areas with heavy traffic. To prevent accidents and traffic congestion, many cities are scheduling road work during the night and early morning hours when there are fewer vehicles on the road. However, in largely populated cities like Chicago, roadside workers are still filing a high rate of accident and injury claims with Chicago workers' compensation lawyers for work zone accidents.
The Illinois Department of Transportation, in conjunction with Illinois State Police and Illinois Tollway, are joining forces to promote National Work Zone Awareness Week which emphasizes Safe Work Zones for all Illinois roadside workers. In addition, NHTSA is promoting workplace safety zones throughout the country with an outreach campaign using national radio ads. The NHTSA campaign urges drivers to be aware of roadside workers and prevent accidents by slowing down and observing important work zone safety tips:
Paying attention to posted warning signs near road work such as orange cones, orange diamond-shaped signs, flashing lights, and electronic message boards.
Approaching roadside work zones with caution by staying alert, reducing vehicle speed, and eliminating all driving distractions.
Obeying posted speed limits in work zone areas. Safety regulations require speed limits to be posted within 400 feet of roadside work zones. Speed limits may drop to 25 miles per hour.
Watching for slowing or stopped traffic ahead and adjust speed accordingly to travel with the speed of flowing traffic.
Watching for lane diversions and detours that direct traffic onto other roads or side streets. If driving is re-routed, follow all signs posted in those areas.
Paying close attention to roadside workers and work zone equipment and vehicles. A collision in roadside work zones can result in severe injuries and fatalities to workers.
To promote roadside safety for workers, new laws regarding work zones have been established in most states. Penalties for speeding in roadside work zones have doubled, compared to penalties for speeding in non-work zones.
In Illinois, Chicago workers' compensation lawyers handle many injury claims filed by roadside workers in Chicago and nearby areas. Every year, more than 5,000 vehicle crashes occur in Illinois roadside work zones, resulting in about 1,400 injuries to roadside workers, as well as drivers. In 2019, 30 people died in Illinois work safety zones.
To address this problem, Illinois Governor JB Pritzker signed legislation that sets a penalty between $100 and $1,000 for drivers who disobey traffic-control devices within roadside work safety zones. In 2020, an Illinois law was enforced that enhances the punishment for hitting a construction zone worker, increasing the maximum fine from $10,000 to $25,000, accompanied by a potential 14-year prison sentence.