Danger on the Loading Dock: Here's How to Stay Safe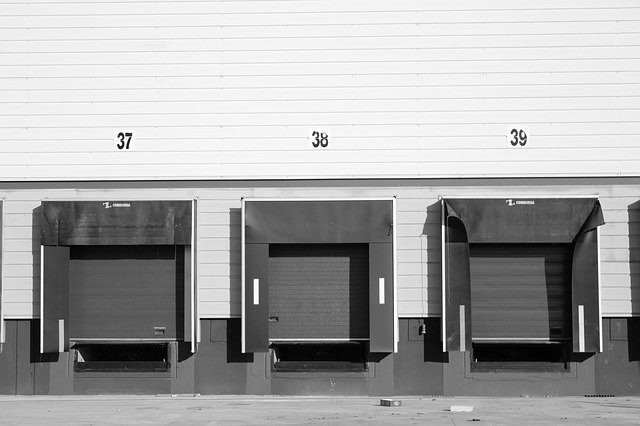 In the United States, loading docks play a key role in commerce operations around the country. In 2018, the Bureau of Transportation Statistics reported an estimated 18.6 billion tons of freight received and expedited through U.S. loading docks. The Bureau also reported nearly 6,600 workers who missed work due to injuries and illnesses, the highest reported number since 2011.
Staying Safe on the Loading Dock
Loading dock workers face dangers from falls, heavy equipment, and moving trucks while loading and unloading freight. Workers compensation attorneys often see loading dock accidents that result in broken bones, crushed limbs, and head trauma.
Falls
Loading dock falls usually occur from slippery walking surfaces and gaps between docks and vehicles. To prevent falls, a seal or canopy shelter can be placed at dock doors to protect from rain and snow. Dock plates, dock boards, and dock levelers designed to bridge gaps between a dock and a trailer should be well-maintained, stable, properly placed, and able to support the weight of materials and moving equipment. Work-related falls account for a large percentage of workplace injuries seen by workers' compensation attorneys.
Heavy Equipment
Forklifts are commonly used on loading docks to reach items on high shelves and move heavy objects onto loading docks and trucks. As large, heavy equipment that's constantly moving around, forklifts account for about 50% of fatalities for loading dock workers. To prevent workplace injuries and deaths, safety experts recommend that workers and employers:
Inspect forklifts before use
Do not exceed the forklift's safe weight capacity
Secure all loads with proper restraints
Keep forklifts low to the ground for 360-degree visibility while in use
Install speed limiters on forklifts to maximize speeds
Provide proper training for forklift operators
Moving Trucks and Vehicles
Collisions and back-over accidents pose serious dangers at loading docks where vehicles are entering and exiting the dock area. The National Safety Council recommends enforcing strict speed limits, painting dock edges, staging areas, and loading areas with a high-visibility paint, and installing a red/green light system that communicates with drivers. Workers moving around in loading dock areas can gain added protection by wearing reflective clothing that provides higher visibility for large trucks.
Workers' compensation attorneys see some workers who become ill from exposure to hazardous chemicals transported through loading docks. For maximum safety, employers should provide vented hoods and well-ventilated work areas on loading docks to prevent exposure to carbon monoxide from trucks and forklifts.