Injuries Ignite During the Fourth of July Holiday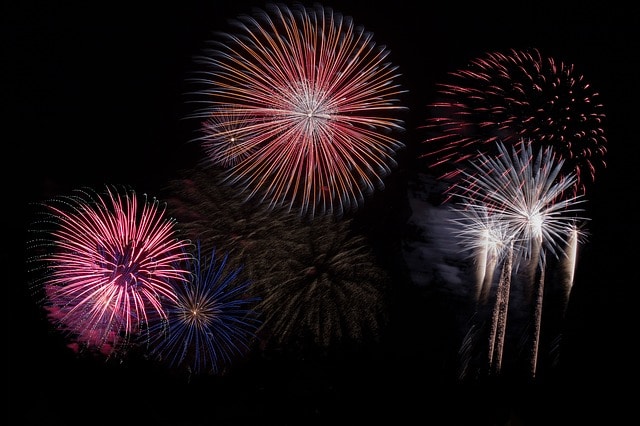 An annual increase in injuries during the Fourth of July holiday is mainly attributed to the misuse or malfunction of fireworks. Risky behaviors and defective products cause severe burns, contusions, lacerations, eye injuries, and even death.
Fireworks can Maim and Kill
Although misuse of fireworks is the most common cause of Fourth of July injuries, these dangerous explosives can cause burns, amputations of limbs, and death, even when handled carefully by responsible adults.
The U.S. Consumer Protect Safety Commission (CPSC)reports that there were an estimated 11,900 injuries and 11 fatalities caused by fireworks that were mishandled or malfunctioned in 2015. Accident reports show that injuries caused by mishandling included: improperly igniting fireworks; lighting fireworks while holding them; placing fireworks too close to people or other fireworks; touching lit fireworks. Nine of the 11 fatalities were caused by re-loadable aerial devices, two of which were homemade fireworks. One victim died in a house fire that was started by making homemade fireworks. The victim illegally acquired explosive powder through the internet that ignited while he was making the fireworks.
According to 2015 CPSC fireworks accident reports:
1900 fireworks-related injuries treated in hospital emergency rooms were caused by bottle rockets, Roman candles and sparklers.
1200 fireworks-related injuries treated in hospital emergency rooms were caused by firecrackers. Small hand-held firecrackers without safety instructions accounted for 41 percent of injuries, while 18 percent were caused by illegal firecrackers.
Young adults ages 15 to 19 had the highest numbers of fireworks-related injuries treated in hospital emergency rooms, while children ages 5 to 9 had the second-highest number of injuries.
Children under the age of 15 accounted for 26 percent of all fireworks-related injuries, and people under 20 years of age accounted for 42 percent of emergency room visits. Males accounted for 61 percent of injuries.
Burns accounted for 65 percent of injuries mostly to the head, face and ears, neck and chest, hands and fingers, and arms and legs. Eye injuries included foreign bodies in the eyes, lacerations, and contusions.
Approximately 85 percent of all injury victims treated at hospital emergency rooms were released after being treated, but 15 percent were admitted to the hospital for further treatment or transferred to burn units.
In Chicago, a man was killed after he was struck in the head by a bottle rocket designed to shoot up 40-50 feet in the air. When it did not ignite, he bent over the device to check it out when it suddenly ignited, launched, and hit him in the head. He was pronounced dead upon arrival to a local hospital. Another incident involved a Chicago resident who blew off part of his hand while lighting fireworks in a strip mall parking lot.
Preventing Fireworks-Related Injuries
Over the years people have become more aware of the serious dangers posed by fireworks. Although federal and state governments have enacted tougher legislation to restrict the use of fireworks, the number of yearly injuries and deaths from fireworks is still very high. In recent years, many states have relaxed regulations on fireworks, which has caused a spike in serious accidents. To prevent injuries from Fourth of July fireworks, experts recommend following important safety tips:
Follow Federal and State Fireworks Laws
Each state has rules and regulations regarding the use, possession, and distribution of all types of fireworks. Following these laws will help to prevent personal injuries, property fires, and the purchase of unsafe or illegal fireworks.
Use Fireworks in Open Areas
When using fireworks, they should be placed in large open areas away from grass, wood, debris, and flammable materials. If in a wooded area, it's best not to use fireworks that can easily ignite dry brush and trees causing a large, lethal wildfire that can spread rapidly. Wildfires are frequent problems during the Fourth of July holiday.
Light Carefully and Stand Back
Safety experts recommend using a long match or extended butane lighting device that puts distance between the wick and the person lighting the device. Once fireworks are safely lit, people should stand back a safe distance of at least 10 feet, in case the device malfunctions. For aerial fireworks, like mortars, bottle rockets, and Roman candles, 100 yards is recommended.
Store and Dispose of Fireworks Safely
Fireworks should be used as soon as possible after purchase. They should not be stored for long periods of time because this increases the possibility of malfunction. Fireworks should be stored in a cool, dry place and always kept out of the reach of children.
Keep a Fire Extinguisher Nearby
When using fireworks, it's essential to have a workable fire extinguisher on hand. A responsible adult who knows how to properly use the fire extinguisher should be put in charge in case of a fireworks explosion or property fire.