When an Employee in Training Is Injured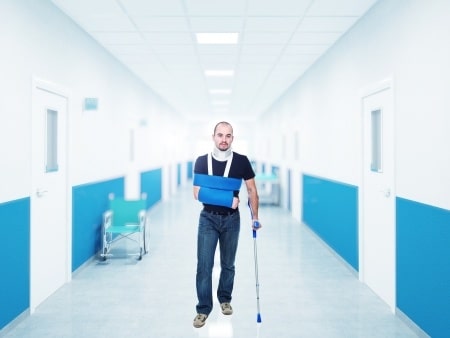 In most cases, employees injured on the job while performing regular work duties are entitled to collect workers' compensation benefits. Under the law, those benefits are also extended to employees injured while in training.
Understanding Workers' Comp Coverage
In Illinois, employees who suffer work-related injuries are entitled to workers' compensation benefits to cover injury-related damages, as long as injuries occur during the normal course of employment. The same benefits apply to employees in work training programs, whether training is held on-site at the workplace, off-site at a hotel or conference center, or on the web.
Although injuries incurred during employee training are covered by workers' compensation, the injuries must occur within certain parameters of the training program. For instance, if a training seminar is held out of town and the employee extends his/her stay, any injuries that occur after the seminar is completed are not covered.
Workers' compensation insurance covers injuries and illnesses that are within the "course and scope of normal employment." Most courts interpret this phrase broadly, favoring the injured employee. Injuries incurred while an employee is engaged in an activity that benefits his/her employer is covered, whether injuries happen on-site or off-site. Workers compensation covers injuries under the following conditions:
Working from home
Traveling between two work sites
Taking a work-related phone call while traveling
Off-duty activities during business travel
Making deliveries for an employer
Attending employee training programs
Common Exclusions
Certain situations are commonly excluded from benefits because they fall outside the course and scope of employment. A Chicago workmans comp attorney can define state laws that may impact eligibility benefits for Illinois workers. Common exclusions include:
Commuting To and From Work
Under the "coming and going rule," travel to and from a fixed workplace is not considered within the scope of employment. Exceptions may apply if a workplace has several locations, a worker commutes in a company vehicle, or a worker is running a company errand.
Recreational Activities
Many companies provide and encourage company-based recreational activities to promote team spirit and loyalty. Injuries will likely be covered if the event takes place in the normal workplace; the employee is required to attend the event, or the employer benefits from the employee's attendance.
Substance Abuse
Workers' compensation laws exclude any injuries caused by an employee's intoxication and/or substance abuse. Results from drug tests may be used as evidence.