Injured in a Demolition Accident? Multiple Parties May Be Liable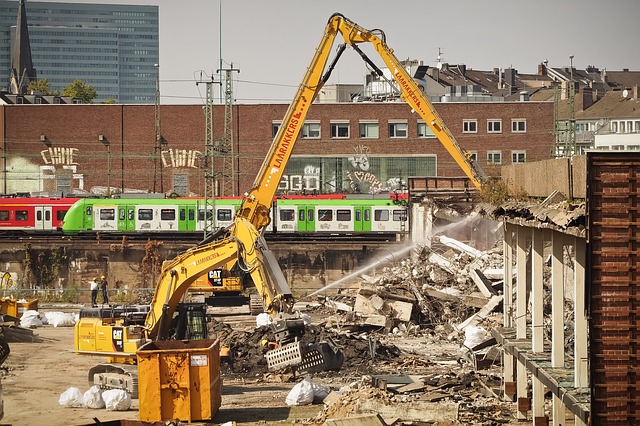 Demolition workers face a high risk of injury, even death, but liability for accidents is often complicated by multiple employers on the job site.
Who Is Liable for Injuries Caused by Demolition Accidents?
On construction and demolition sites, it's normal to find numerous tradespeople on the job. These types of job sites commonly employ independent contractors such as architects, engineers, general contractors, specialized subcontractors, and equipment suppliers to handle necessary job tasks. When accidents and injuries occur on multiple-party worksites, work-related injury claims may be complicated.
Demolition contractors are often used to level large areas quickly, but the use of explosives creates hazardous conditions for workers on the site. Even when explosions are carefully planned and supervised, there are inherent dangers for workers. Explosions cause the ground to shake, so workers can fall from heights such as rooftops, scaffolding, and ladders. Materials from nearby buildings can come loose, creating flying shrapnel. Explosives can release dangerous toxins found in older building materials, creating toxic particles in the air. They can also start dangerous, rapid-moving fires that can threaten nearby structures and public safety. Common demolition accidents are caused by:
The premature detonation of explosives
The premature or uncontrolled collapse of structural areas scheduled for demolition, such as load-bearing walls, ceilings, and outdoor fire escapes
Falls from heights off scaffolding, ladders, and through open floors
Falling debris from nearby buildings or structures
Exposure to toxic fumes and contaminants

found in the demolished structure
Demolition accidents commonly result in serious injuries including burns; broken bones; crushed limbs; neck and spinal injuries; head trauma; and traumatic brain injuries (TBI).
In Illinois, all workers are covered by workers' compensation through their employers as long as injuries occur during regular work-related tasks. Even if the accident is not the company's fault, an employer's "no-fault" workers' compensation insurance will cover injury damages.
If multiple parties are part of a demolition project, workers' compensation benefits for injuries may be supplemented through a third-party insurance claim or lawsuit if injuries are caused by a subcontractor, trade worker, or employee of another company.
A third-party lawsuit often pays for medical expenses, pain and suffering, lost wages, and disabilities. In cases where a third party's negligent actions cause injuries, punitive damages may be awarded by the court. In a recent case, an $8 million wrongful death settlement was awarded to the family of a demolition worker killed by falling concrete during an explosion.