Delivery Drivers at Risk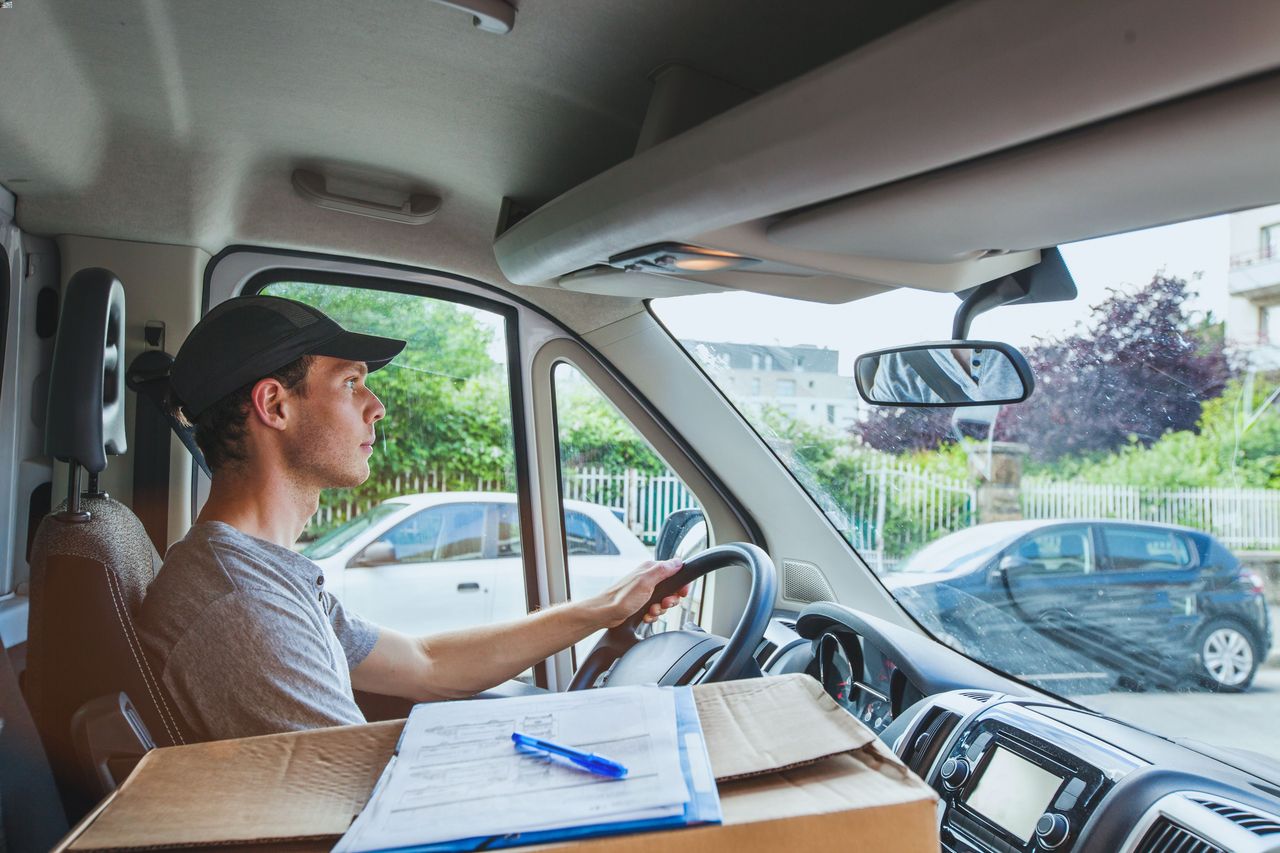 Delivery drivers have dangerous jobs, often compared to similar job risks faced by police officers. Delivering goods and services for a living can result in a variety of severe and even fatal injuries.
Delivery Jobs Pose Injury Risks
With the COVID crisis and many people working remotely, online shopping has become a quick, convenient way to place orders for goods and services. Thousands of deliveries are made to homes, offices, stores, schools, and warehouses on a daily basis. Delivery drivers who tackle daily deliveries are exposed to serious injury risks comparable to those faced by police officers who encounter dangerous situations.
According to the U.S. Bureau of Labor Statistics, there were 5,553 total workplace fatalities reported in 2019, and delivery drivers made up 1,005 of them. In comparison, FBI statistics in 2019 only reported 89 fatalities for law enforcement officers. The reason for such high fatality rates for delivery drivers is unclear, but they face a variety of dangers:
Vehicle collisions
Slip and fall accidents
Dog Bites
Property dangers
Robberies and thefts
Physical attacks
While some delivery drivers are employed as full-time employees and others work as independent contractors, the risks of injury for both groups are high. Drivers are exposed to a variety of work-related dangers that cause injuries seen by a workman's comp attorney. Many injuries are severe enough to send drivers to the hospital emergency room for medical care.
In today's economy, delivering pizza is one of the most dangerous jobs in America. In 2014, at least 20 pizza delivery drivers were shot while performing their jobs. Incidents of violence were reported from the east coast to the west coast. In Alabama, a driver was almost beaten to death for less than $20. In New Orleans, two Domino's drivers were shot and killed within six months. In Maryland, a driver was robbed by four men with machetes. In California, a female driver was robbed at gunpoint, then taken to an isolated location and raped. Over the course of one summer, attacks on pizza delivery drivers jumped by 400%.
Who's Responsible for Injuries to Delivery Drivers?
Company Employees
When a delivery driver is employed by a company, the driver's employer is usually responsible for accidents and injuries that occur while the employee is on duty. In most states, employers are required to cover employees under workers' compensation insurance. In Illinois, state laws require employers to provide workers' compensation for full-time and part-time employees. Regardless of how work-related injuries occur and who's at fault for the accident, Illinois workers are entitled to recover damages through workers' compensation benefits.
Illinois workers' compensation claims are filed by employers with the Illinois Workers' Compensation Commission (IWCC). Once claims are approved, injured workers are entitled to receive compensation for medical expenses, lost wages, and necessary rehabilitation to return to work. IWCC usually pays benefits to workers either weekly or biweekly. If IWCC denies a claim, a Chicago workman's comp attorney can file an appeal on the worker's behalf to schedule a timely claim review.
Independent Contractors
Delivery drivers for some companies are self-employed, independent contractors instead of employees. In Illinois, independent contractors are not eligible for workers' compensation benefits.
When accidents and injuries occur, independent contractors have to file personal injury claims to recover compensation for their injuries. An attorney can help injured victims file a personal injury lawsuit in civil court to recover damages, and can ensure that the lawsuit is filed within the two-year statute of limitations.
Third-Party Claims
When a work-related injury is caused by a third party, a delivery driver who is classified as an employee may be able to file a workers' compensation claim and a personal injury claim. In third-party claims, proof of negligence is required. If proof of negligence is established in court by a workman's comp attorney, compensation may be awarded for medical expenses, lost wages, rehabilitation costs, pain and suffering, and punitive damages. Compensation is usually paid in a lump sum or according to a court-approved settlement arrangement.
Premises Liability Claims
When injuries occur on personal property, property owners are usually liable for accidents and injuries. Personal property may include homes, offices, retail stores, restaurants, warehouses, and industrial factories. Under premises liability laws, property owners are required to maintain their properties and keep visitors, guests, and customers safe from harm. Unsafe or defective property conditions may include:
Construction work zones
Slip, trip, and fall hazards
Damaged walkways, stairs, and handrails
Property trash and debris
Inadequate lighting
Guard dogs or pets
Property owners are expected to take reasonable care to prevent accidents and injuries on their premises. Owners are required to perform regular property inspections and warn visitors of potential dangers by posting hazard signs or roping off areas that present dangers. Failure to do this can result in premises liability lawsuits.