Is Your Workplace Following COVID-19 Safety Guidelines?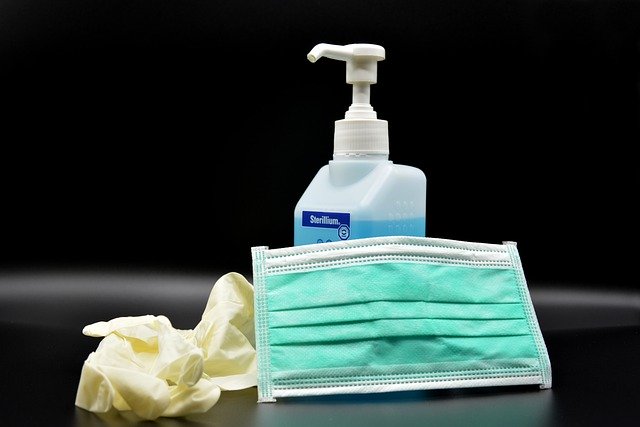 Just as businesses across the country begin to reopen from the coronavirus crisis, employers in Illinois must protect workers from exposure to COVID-19 by following federal and state safety guidelines.
COVID-19 Workplace Safety Guidelines
The coronavirus pandemic has forced non-essential businesses to close and non-essential workers to work from home. As federal and state officials relax quarantine guidelines, businesses are starting to reopen, but many workers have safety concerns about returning to the workplace.
To protect workers and prevent the spread of COVID-19 in the workplace, the Centers for Disease Control and Prevention (CDC) has issued interim COVID-19 safety guidelines for businesses and employers. Safety guidelines are based on current knowledge and information on the coronavirus, and guidelines are updated as new information becomes available. Safety guidelines apply to all types of businesses, with the exception of healthcare environments which have separate guidelines. Healthcare workers are in a high-risk group that faces hazardous work conditions and unique risks because of direct contact with coronavirus patients.
Businesses and employers are urged to follow CDC safety guidelines and take into account the level of disease transmission within their specific communities. Employers are urged to follow the White House Guidelines for Opening Up America Again, a phased reopening plan based on current virus transmission levels and healthcare capacity at both state and local levels. Business operation decisions should be based on the level of disease transmission in specific communities and safety measures put in place to protect employees and customers. Current CDC COVID-19 safety guidelines include:
Conducting regular workplace hazard assessments
Conducting daily health checks
Encouraging employees to wear protective face coverings
Implementing social distancing policies and practices
Improving building ventilation systems
Implement cleaning and disinfecting practices
CDC Safety guidelines recommend that businesses and employers appoint workplace coordinators to oversee the implementation and provision of guideline safety procedures. Coordinators can ensure safety guidelines are enforced and address workplace concerns of employees related to COVID-19 issues.
Businesses and employers should be prepared to address concerns for high-risk workers, elderly workers, sick workers and sick-leave policies, childcare concerns, and spikes in absent workers. Flexibility in normal business operations may be necessary to accommodate changes in the workplace. As long as COVID-19 health risks continue, employees may require more flexible work schedules, telecommuting options, and time off to attend to sick family members and childcare needs.
Workplace Safety in Illinois
In addition to federal CDC guidelines, Illinois has issued a separate set of safety guidelines for Illinois businesses and employers. Illinois safety guidelines address social distancing practices, cleaning, and sanitary issues, and sick employees or employees experiencing COVID-19 symptoms.
Illinois has developed a five-phase plan to reopen the state which is guided by health officials. The plan addresses reopening for businesses, schools, and recreational facilities within each phase. The plan takes regional healthcare availability into account and considers the current impact of COVID-19 on different areas across the state, as well as the impact on regional hospitals and medical facilities.
Recently, Illinois announced Phase 3 safety guidelines for reopening businesses and workplaces. Governor Pritzker unveiled industry-specific guidelines for all four regions of the state that allow thousands of employees to return safely to work. Phase 3 of Restore Illinois is expected to allow approximately 700,000 Illinois residents to return to the workplace. Offices, retail establishments, manufacturing facilities, hair salons and barbershops, and various outdoor recreation facilities will be allowed to reopen. Illinois employers will be required to provide the following safety guidelines:
Maintain a minimum of 6 feet of physical separation for employees
Mark 6-foot spacing for workers and customers
Provide face coverings to employees
Provide hand washing stations with soap, clean water, and paper towels
Provide hand sanitizer with an alcohol content of at least 60%
Provide regular cleaning for work surfaces, shared equipment, and public areas
Illinois has been hard-hit by the coronavirus pandemic with 128,415 coronavirus cases and 5,924 deaths. On June 8, 2020, the Illinois Department of Public Health announced 658 new confirmed cases of COVID-19, including 23 additional deaths. Chicago work injury lawyers have seen a rise in the number of Illinois workers compensation claims and lawsuits filed by COVID-19 victims in the workplace.
As Illinois businesses reopen, workers who have concerns that their employer is not following workplace safety guidelines should contact the Workplace Rights Bureau of the Illinois Attorney General's Office. Workers who contract COVID-19 due to workplace safety violations should contact a Chicago work injury lawyer who can investigate the situation and file a personal injury claim or a civil lawsuit.
In some cases, COVID-19 illness and injuries may be covered by workers' compensation insurance, if it qualifies as an occupational illness or injury. The conditions are different in every occupational injury case, but in every case, the injury must be directly linked to an employee's specific job duties and normal scope of employment.