Injured at a Business Conference? Multiple Parties May Be Liable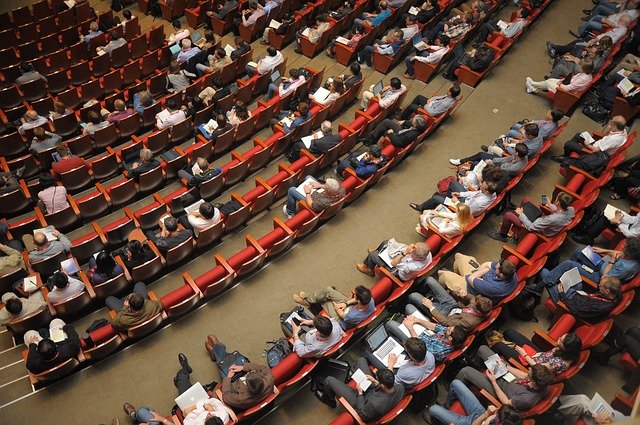 When a guest is injured at a business conference, he or she may be able to recover compensation by filing a work injury claim against the employer and/or filing a personal injury lawsuit against property owners, operators, and/or third parties.
Understanding Multiple Party Liability
Employees who are injured at a business conference may be able to recover compensation to pay for medical expenses and a portion of lost wages by filing a workers' compensation claim. When the injuries are caused by the negligence of another party, however, victims may be able to file a personal injury claim to recover additional compensation.
Under premises liability laws, property owners are responsible for accidents and injuries that occur to "invited guests" on the property. The Illinois Premises Liability Act addresses owner responsibility and owner negligence related to maintaining a safe premise and environment for "invited guests."
Commercial business owners of hotels, motels, restaurants, bars, nightclubs, sports venues, and other public spaces bear an obligation to provide a safe environment for patrons. Property owners have a duty of care to protect guests from harm while on the business property.
Under the Illinois Premises Liability Act, a business owner is liable for injuries caused by his or her negligent actions. If accidents and injuries occur on the premises as a result of improper maintenance, faulty equipment, or negligent actions, the injury victim has grounds for a premises liability claim or personal injury lawsuit.
The most common type of premises liability claim results from slip and fall accidents. In commercial spaces, slip and falls are often caused by:
Slippery floors
Frayed or damaged carpeting
Uneven walking surfaces
Stairs without proper treads
Stairs with loose handrails
Poor lighting
Depending on the circumstances of the injury, vendors, maintenance or cleaning companies, equipment manufacturers, security firms, or other entities may be liable for a victim's injuries as well.
While it may be easy to determine liability for injuries in some cases, other cases require extensive investigation. A workplace injury lawyer may need to interview witnesses, examine photo and video surveillance, and obtain opinions from property inspectors and other experts to identify all liable parties.
If multiple parties are determined to be at fault for an injury that occurred in Illinois, the modified comparative fault model will typically be used to allocate liability for the victim's losses.