Did You Suffer Burn Injuries at Work?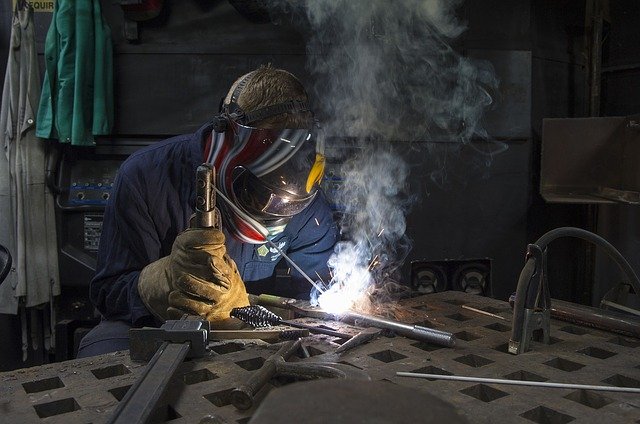 Workers who suffer work-related burn injuries can collect workers' compensation benefits for related medical expenses, lost wages, and rehabilitation services. However, if burn injuries are caused by a third-party individual or business other than the employer, the injured worker can file a third-party personal injury lawsuit with a workers' compensation attorney to recover damages. Despite strict workplace safety regulations, work-related fires and explosions injure thousands of American workers each year.
Workplace Burn Injuries
Work-related burns account for up to 45% of workplace injuries for U.S. workers each year, hospitalizing over 5,000 workers with serious burn injuries. According to the Occupational Safety and Health Administration (OSHA), workers in manufacturing industries, paper mills, chemical plants, electrical jobs, construction jobs, and fast-food industries face the highest risks for severe, even fatal, work-related burn injuries.
Although scald burns in fast-food industries account for 37% of workplace burn injuries, burns tend to be limited to the skin, with injuries ranging from mild to severe. The most serious injury risks are created from fires and explosions which result in external and internal injuries including organ damage, infections, shock, and cardiac arrest. These types of injuries are commonly associated with:
Thermal Burns – Thermal or heat burns are caused by contact with open flames, boiling liquids like water or grease, and steam. They can also occur from touching hot, solid objects such as tools, pipes, motors, and engines. Thermal burns account for 26% of work-related injuries.
Chemical Burns – Chemical burns are caused by corrosive compounds such as solvents, acids, alkaline chemicals, and thinning agents. Burns can result in severe injuries to soft tissues, as well as the lungs from inhaling toxic fumes. Chemical burns account for 16% of work-related injuries.
Electrical Burns – Electrical burns are caused by coming in contact with electrical current from wires and sockets, electrified water, lighting, and arc flash fires from high voltage. Burns can result in severe skin injuries, electric shock

, and cardiac arrest. Electrical burns account for 11% of work-related injuries.
Even minor burn injuries can result in swelling, pain, infection, and scarring, but severe burns often require years of medical treatments and rehabilitation. Many workers who suffer severe burn injuries end up with permanent disabilities such as physical disfigurement, loss of limbs, lung damage, and internal scarring.
In Illinois, workplace injuries are covered under workers' compensation insurance paid by employers.