Top Workplace Safety Violations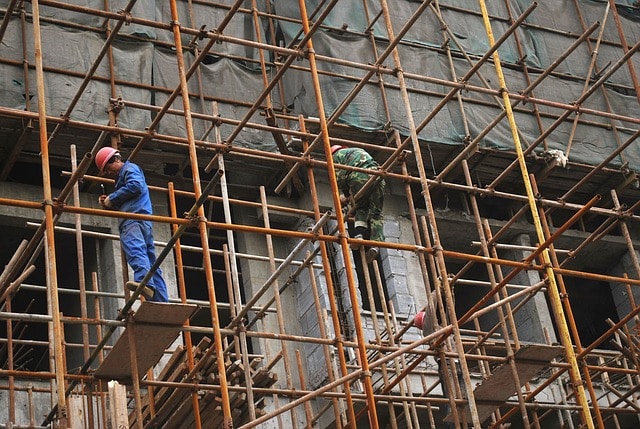 Workplace safety violations contribute to thousands of yearly on-the-job accidents that result in injuries and fatalities for workers.
Workplace Safety
Each year, the Occupational Safety and Health Administration (OSHA) releases a list of the 10 top workplace safety violations that put workers at risk for injuries and occupational illnesses. The top 10 safety violations include:
1. Construction Fall Protection
Construction workers must be protected from potentially fatal falls from heights of six feet or more. Employers must ensure that workers have adequate fall protection when working on equipment, roof tops, elevated platforms, excavation sites, and underground tunnels.
2. Scaffolding
Scaffolding equipment must be strong enough to support the weight that is at least four times its maximum intended load. Guardrails must be installed for proper fall protection.
3. Ladders
Ladders must provide maximum safety with adequate rungs covered in non-slip materials. Ladders must be able to support at least four times their intended load.
4. Fall Protection Training
Employers must provide proper training to workers on how to recognize and avoid fall hazards, as well as the proper use of provided protective equipment and systems.
5. Machine Guarding
Workers must be protected from equipment injuries caused by moving parts, flying debris, and sparks. All equipment must contain proper guards to prevent severe injuries.
6. Powered Industrial Vehicles
Workers who operate powered equipment such as cranes, forklifts, and hand trucks must be protected with proper training. Lack of safety training can result in crushing injuries and fatalities to other workers.
7. Equipment Maintenance
Employers must have lockout/tagout safety procedures in place to protect workers who are performing maintenance on workplace equipment.
8. Electrical Wiring
Workers must be properly trained in the use of electrical wiring to prevent severe burns, fires, and electrocution in the workplace.
9. Respiratory Illness
Employers must provide state-approved respirators to workers who face health hazards from dangerous materials such as toxic fumes, chemicals, and silica dust. All workers must receive written worksite procedures for proper equipment use.
10. Hazard Communication
Workers must be informed of hazardous chemicals or toxic substances in the workplace. All hazardous substances must be clearly labeled, and workers must be given proper training on the use of protective equipment, safe work practices, and emergency procedures.
Workplace safety is essential to prevent employee injuries. If they occur, workers must be informed of their rights to seek compensation for medical expenses, lost wages, emotional distress, and pain and suffering through a worker's compensation claim.