How Will the Rock Salt Shortage Impact Chicago?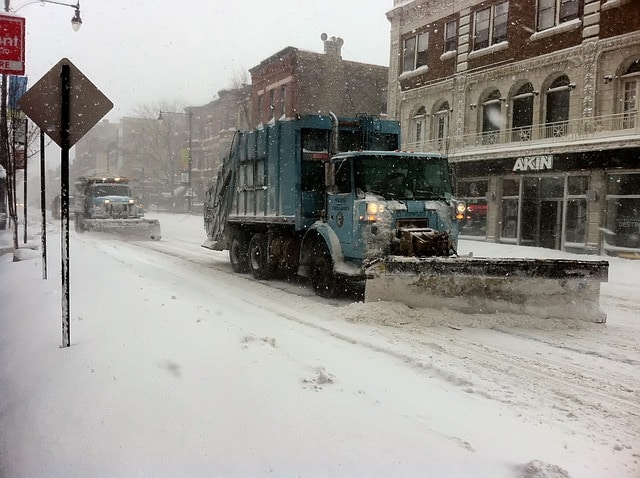 Due to slowed production and higher prices, a current rock salt shortage may cause hazardous conditions on roads and sidewalks that result in serious injuries from falls and car accidents.
Expected Rise in Winter Injuries
According to snow removal companies across the country, there will be a rise in slip and fall accidents and injuries this winter. A current rock salt shortage is expected to result in slippery outdoor surfaces such as sidewalks, roads and highways, and parking lots at shopping malls, hospitals, office buildings, and other commercial properties.
In 2017, a harsh winter in the Midwest and South contributed to a low rock salt inventory for 2018. With a significant rise in prices and two salt mine strikes this year, many snow removal companies are having difficulty getting adequate amounts of rock salt to keep outdoor surfaces from freezing over. Although the shortage will not impact salt availability for government road crews, private companies may not be able to purchase enough salt to fulfill their clients' winter snow and ice removal needs, especially if back-to-back snowstorms occur. Private companies usually only have enough salt inventory to cover one or two storms before they have to purchase more salt.
Slip and fall accidents are one of the most common causes of winter injuries due to dangerous icy conditions. Every year, more than 800,000 people in the U.S. are hospitalized due to serious slip and fall injuries that result in cuts and bruises, broken bones, slipped vertebrae discs, hip fractures, and head trauma. According to statistics from the Centers for Disease Control and Prevention (CDC), accidental falls are the leading cause of non-fatal injuries for children and adults and the leading cause of fatal injuries for elderly adults.
The average claim for slip and fall injuries is approximately $33,000, while the average workers' compensation claim is $48,000. Slip and fall injuries make up approximately 33 percent of all workers compensation claims. The annual costs for medical care for slip and fall injuries are approximately $34 billion, plus the costs for medications, physical rehabilitation, and medical walking aids and wheelchairs.
In cities like Chicago with harsh winter weather conditions, clearing snow and ice off sidewalks, roads, and parking lots is essential for public safety. A shortage of rock salt used for de-icing is likely to prevent or reduce pedestrian safety and contribute to more slip and fall accidents and injuries this winter season.