Employers Aren't Keeping Up with New Respirable Crystalline Silica Standards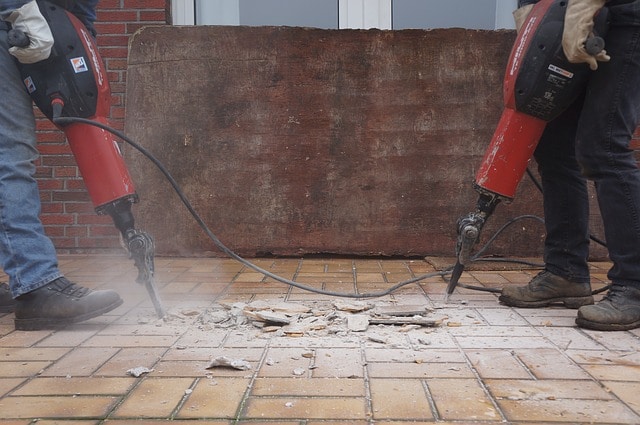 Although RCS is a known health hazard, some employers have held off on implementing the new standards. OSHA requires employers to lower exposure levels to respirable crystalline silica for workers by following workplace safety regulations and providing proper respiratory equipment.
Dangers of Breathing Crystalline Silica Particles
Companies that employ workers that deal with respirable crystalline silica (RCS) in the workplace are required by the Occupational Safety and Health Administration (OSHA) to provide adequate protection for workers. Exposure to respirable crystalline silica causes known serious health problems, but many employers are not protecting workers from dangers. Workers exposed to respirable crystalline silica have a much higher risk of developing the following illnesses:
Tuberculosis
Silicosis and acute silicosis
COPD
Connective tissue disease
Chronic renal failure
Malignant lung cancer
Silica exists in both crystalline and non-crystalline forms. Health risks are much higher when workers are exposed to the crystalline form because small particles are respirable or breathable and can easily travel to the lungs and other organs. Within certain industries, exposure to crystalline silica can occur from sandblasting, hydraulic fracturing, jackhammering, digging, and manufacturing processes for dental supplies, china and ceramics, steel, cement, brick, and asphalt paving materials.
OSHA implemented safety standards and regulations on exposure to RCS in September 2017 for the construction industry. Revised OSHA standards for construction and other industries took effect in June 2018. New standards require employers to provide protection to workers through written exposure control plans, worker training, air monitoring, respiratory protection, and medical monitoring for exposed workers. Revised standards lower dangerous exposure limits, so many companies that used to be compliant are no longer compliant.
In the United States, there are approximately two million construction workers and 300,000 more workers in other industries that are affected by the hazards of respirable crystalline silica in the workplace. Since the revised OSHA RCS standards were issued in June 2018, OSHA has issued workplace safety violations that total $400,000 in penalties.
To protect workers from serious illness, employers must provide a safe workplace that complies with OSHA safety and health standards and regulations. Some employers may have to make significant company changes and management decisions to reduce RCS exposure to workers. Preparation should include obtaining and reading applicable regulations, making workers aware of RCS dangers, providing training and protective equipment, and implementing timely action plans.