Nightclub Slip & Fall: Who Is Liable?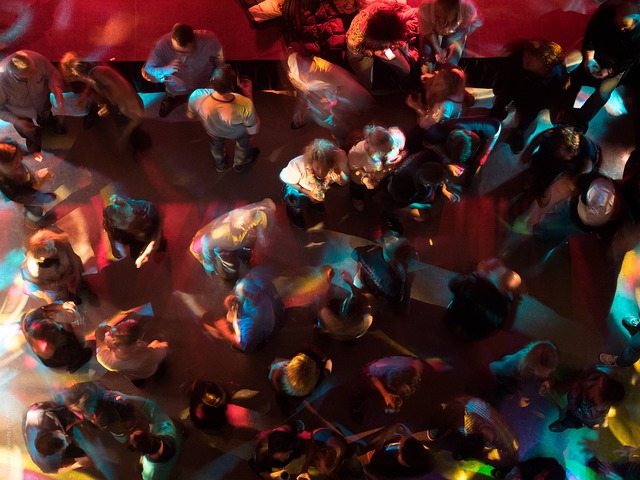 If a nightclub patron slips and falls on a beer-soaked floor or because of intoxication from over service, the bar owner can be held liable for the victim's injuries. Nightclub owners have a legal obligation to protect their patrons from foreseeable harm. If the club owner or an employee fails in that duty, the nightclub owner can be sued for negligence and held liable for the patron's injuries. The slip and fall lawyers at DePaolo & Zadeikis have decades of experience holding property owners liable for these negligent acts.
Nightclub Injuries are Common
Nightclubs and restaurants that serve alcoholic beverages have a high rate of patron injuries compared to other establishments. When alcohol is served the potential for injuries increases significantly. Common nightclub injuries include:
Slip and Falls – Spilled drinks and food are frequent occurrences in nightclubs, bars, and restaurants. Patrons often slip and fall from slick or wet floors, food items on the floor, and damaged flooring. Over-intoxication is another reason people slip and fall in nightclubs.
Cuts and Punctures – Patrons in nightclubs often encounter broken glass, damaged furniture, uneven surfaces, and uncleaned surfaces that can result in serious cuts, abrasions, and puncture wounds.
Bar Fights – Bar fights are common occurrences inside bars, restrooms, and outdoor parking lots. Patrons involved in the fights, as well as innocent bystanders, are often injured from broken glass, flying objects, and aggressive bouncers or security guards.
In many nightclub slip and fall accidents, the owner of the club or employee who was serving the patron is found liable for negligence. If the patron is injured by slipping on a food or drink spill that wasn't cleaned up, a bar fight between two drunk patrons, or over-intoxication, liability will fall on the nightclub owner. According to law, nightclub owners have a legal obligation to protect their patrons from foreseeable harm, meaning harm that the owner reasonable knows or should know about to protect patrons.
Dram Shop Laws
Under Illinois dram shop laws, a third party can sue establishments that sell and serve liquor for damages caused by drunk driving accidents, if the driver was served alcohol at that establishment. A dram shop is defined as any commercial establishment where alcoholic beverages are sold. Illinois law states that a third party may sue an establishment, the second party, for damages caused by a drunk driver if the drunk driver was a customer at that establishment and became intoxicated. The third party is the person who suffers damages and injuries caused by the intoxicated customer.
Alcohol is a substance that impacts a person's judgment, decisions, motor skills, coordination, and vision. Nightclubs, bars, and restaurants are frequently guilty of serving patrons who have had too much to drink. Alcohol significantly impacts a person's behavior. Intoxicated people often fall down repeatedly, slip and hit their heads, and get into car accidents that result in injury and death. Despite the facts, many establishments continue to sell alcohol to patrons who are clearly intoxicated.
Selling alcohol to a patron who is already intoxicated opens nightclubs up to dram shop liability. The Dram Shop Act entitles injured victims of alcohol-related accidents to recover financial damages for their losses. If accidents are related to the sale or service of alcohol, plaintiffs are entitled to compensation for medical bills that result from the accident and lost wages from necessary time away from work. If the injury victim dies, families can recover lost income, funeral expenses, pain and suffering, loss of consortium, and survival damages for wrongful death.
Dram Shop Liability
Illinois dram shop laws allow injured parties to sue for damages caused by drunk drivers and other intoxicated people who cause injuries. The Liquor Control Act requires the State Comptroller to determine the liability limits for causes of action each year based on the consumer index during the preceding calendar year. The law has three limits under which the person may collect damages: injury to a person; injury to property; and injury to means of support or loss of society.
Illinois Dram Shop Liability Limits for 2019:
For causes of action that involve persons who incur property damages, injuries, or death, the judgment recovery shall not exceed $70,091.01 for each person.
For causes of action that involve either loss of means of support or loss of society resulting from the injury or death of any person, the judgment recovery shall not exceed $85,666.89.
In Illinois, most business insurance policies do not include dram shop liability insurance that covers damages caused by selling or serving alcohol. For protection against personal injury lawsuits, businesses can purchase liquor liability insurance (dram shop insurance) under a separate policy. Illinois businesses are required to have dram shop insurance before they can obtain a liquor license. However, this insurance does not cover cases of willful neglect, only claims involving alcohol-related accidents.