Most Dangerous Roads for Cyclists in Chicago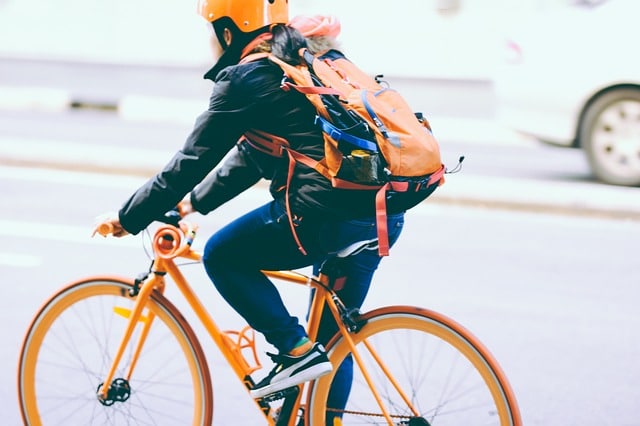 In Chicago, Wicker Park ranks as the most dangerous area for cyclists with 70 bike crashes per mile on busy stretches of Milwaukee Avenue.
Chicago Bicycle Crashes
Milwaukee Avenue accounts for the largest number of cyclists in the city – and the most bike crashes. The Wicker Park area is filled with Chicago cyclists at all hours of the day and night, so it's no surprise that bike accidents occur frequently in this area. Although there have been recent road improvements along Milwaukee Avenue, the area between North Avenue and Division Street contributes to 70 bike crashes per mile.
According to the National Highway Traffic and Safety Administration (NHTSA), Chicago bicycle crashes jumped from 1,236 in 2005 to 1,566 in 2010. In 2015, NHTSA accident reports show that more than 1,000 cyclists died and over 500,000 cyclists were injured along Milwaukee Avenue. Traffic and city officials contribute the high rate of cyclist accidents and injuries to dense traffic and complex intersections. Vehicle traffic is congested during morning and afternoon rush hours. Bicycle traffic is heavy throughout the day due to a large number of commuters who cycle to and from work. In addition, Milwaukee Avenue is full of trendy restaurants, bars, coffee shops, and boutiques that attract many cars, cyclists, and pedestrians to the area.
Chicago officials state that the infrastructure along many stretches of Milwaukee Avenue has gone through recent improvements that will reduce traffic accidents. Bike lanes have been separated from traffic by installing safety changes to traffic lights and green-striped lanes in congested areas. The traffic signals at Ogden and Milwaukee Avenue are scheduled for upcoming modifications that include a new protected left-turn lane. This will give all northbound traffic a dedicated left-turn signal with a green light. Traffic officials say that eliminating the yellow caution during the turn will prevent vehicle collisions between motorists and cyclists.
Chicago traffic officials, as well as motorists and cyclists, blame distracted driving for many Milwaukee Avenue crashes. With heavy traffic and congested intersections, drivers and cyclists must stay very alert at all times. Drivers are urged to obey traffic signals and drive slowly through congested areas. Cyclists are urged to use bike lanes where available and ride without earphones used for music and audio devices. While traveling in Wicker Park, motorists, cyclists, and pedestrians are urged to pay close attention to their surroundings to avoid serious collisions that result in injuries and fatalities.