Covid-19 Victims Are Filing These Types of Lawsuits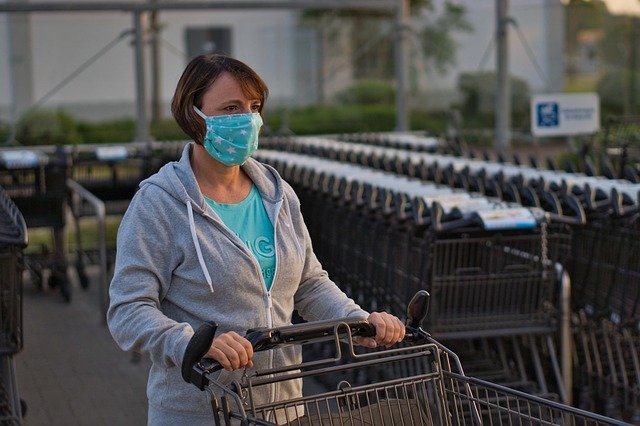 Personal injury and class action lawsuits are being filed by COVID-19 victims against numerous types of businesses. Most lawsuits are based on negligence claims related to COVID-19 illness and death.
Rising Lawsuits by COVID-19 Victims
Since the COVID-19 pandemic started, injury and fatality cases have continued to rise across the country. Millions of Americans have been impacted by the spread of coronavirus as the number of severe injury cases and deaths continue to rise. With the progression of the virus, injury lawyers are seeing a significant rise in civil lawsuits and class actions for injury and fatality cases based on negligence claims.
Many early COVID-19 cases are linked to cruise ships and nursing homes where confined quarters are linked to the spread of rapid virus infections and deaths. As infections and deaths across the country continue, many later cases are being linked to negligent actions by companies that failed to protect employees with proper health and safety measures. Personal injury lawyers are handling more and more COVID-19 lawsuits against all types of businesses, healthcare employers, and federal, state, and local governments.
Cruise Lines
Cruise lines have been hard-hit with personal injury and class action lawsuits linked to COVID-19 illnesses and deaths. During the beginning of the pandemic, an American-owned cruise ship, the Diamond Princess, was put under quarantine by Japanese officials after the detection of a coronavirus outbreak aboard the ship. While passengers were quarantined in close quarters for two weeks, 705 people contracted COVID-19 where hundreds became severely ill and four died. The Diamond Princess had the largest concentration of COVID-19 cases outside of mainland China where the virus is believed to have originated.
On April 15, 2020, a class action lawsuit was filed on behalf of more than 1,000 Celebrity Cruises employees who allege that the cruise line failed to protect crew members working aboard ships amid the COVID-19 outbreak. The lawsuit alleges that the cruise industry received an "early warning" of a high risk of COVID-19 spread on cruise ships when the first cases were reported on Diamond Princess cruises, but did not implement proper health and safety measures to protect crew members.
Airlines
Airlines are facing similar accusations as cruise lines. Many airlines have come under fire for continuing passenger flights after COVID-19 outbreaks were linked to confined quarters. Lawsuits against airlines have now been filed by airline crew members, passengers, and stockholders. According to a recent press release, a COVID-19 lawsuit has been filed by the Allied Pilots Association in Dallas County against American Airlines after the carrier refused to cancel flights between the United States and China. A temporary restraining order has been filed to stop all services flying into and out of China.
Nursing Homes and Healthcare Facilities
Over 16,000 nursing home residents and staff members across the country have died from COVID-19, accounting for about one-quarter of the nation's known COVID-19 deaths. In April, the Illinois Department of Public Health (IDPH) posted data showing 1,082 COVID-19 deaths linked to state nursing homes and long-term care facilities. Woodbridge Nursing Pavilion, a 222-bed facility in Chicago's Logan Square neighborhood, was pointed out as the Illinois facility with the highest number of statewide COVID-19 cases, 151 confirmed cases, and 19 deaths. Nursing home and healthcare essential workers may be entitled to workers' compensation benefits for COVID-19 illness.
Businesses
According to a recent report in Forbes, financial analysts predict COVID-19 lawsuits against numerous types of businesses due to failure to adequately protect their employees.
Chicago McDonald's
On May 19, 2020, a class action lawsuit was filed against a Chicago area McDonald's by five workers. The lawsuit alleges that McDonald's failed to follow CDC health and safety guidelines which endangered employees and their families. Workers allege that McDonald's failed to provide masks, gloves, and hand sanitizer to the staff and failed to notify staff when a worker showed symptoms or became ill from COVID-19.
Chicago Walmart
In April, a wrongful death lawsuit was filed with a Chicago injury lawyer by the estate of a Chicago Walmart worker who died from COVID-19. The lawsuit alleges that Walmart failed to adequately screen and protect workers from COVID-19 infections and illnesses. The lawsuit also alleges that the Walmart store south of Chicago was not properly cleaned and disinfected, and employees were not given masks, gloves, hand sanitizer, or any other protective equipment. The lawsuit was filed in Illinois state court on April 7, 2020.
Smithfield Foods
On April 24, 2020, workers at Smithfield Foods filed a federal lawsuit which alleges that work conditions put them at risk for COVID-19 illness and death. The lawsuit was brought by a plant worker in Milan Missouri, where Smithfield operates one of its largest facilities. The lawsuit accuses Smithfield of failing to provide workers with proper social distancing measures, protective equipment, sanitary conditions, testing, contact tracing, and sick leave.