Will the Coronavirus Impact Workers' Comp Claims in Illinois?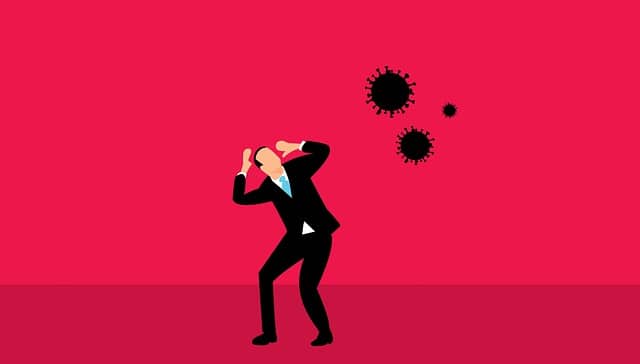 Coronavirus may negatively impact workers' compensation claims. In most cases, exposure or contraction of COVID-19 may be considered to be a work-related injury or condition.
Is Coronavirus an Occupational Illness?
With thousands of American workers now infected with Coronavirus, job loss, and lack of income have become a frightening reality. Workers are concerned about high medical bills, pain and suffering, and emotional distress that may not be covered by workers' compensation claims.
In many cases, Coronavirus may be covered by workers' compensation insurance, if can be defined as an occupational illness. Two tests must be satisfied before any disease or illness, including Coronavirus, qualifies as an occupational injury, compensable under workers' compensation:
The disease or illness must arise out of the normal scope of a person's employment
The disease or illness must be caused by conditions directly related to a person's specific job duties
Qualifying a disease or illness as an occupational illness may be complicated, because it must be linked to a person's specific or peculiar job duties. A disease or illness is defined as "peculiar" to work when such a health condition is found exclusively in workers with a high risk of exposure. For example, black lung disease is peculiar to workers in the coal mining industry, while mesothelioma is peculiar to workers in construction.
To qualify a disease or illness as "occupational or peculiar" to work, legal facts and medical evidence will be required. Although every case is judged on individual merits and circumstances, a workers' comp lawyer can gather important documents required by the court to prove occupation illness, compensable by workers' compensation benefits. Concluding that an illness is occupational is based more on facts surrounding a worker's illness, rather than facts about the disease.
Workers' compensation insurance is meant to cover illness or injury sustained during the course of normal employment. Coronavirus is not likely to be covered, unless exposure is a direct result of a worker's job duties.
Healthcare workers and first responders who work directly with Coronavirus patients are more likely to be approved for workers' compensation benefits. To date, Kentucky and Washington have agreed to wage-replacement benefits for medical workers and first responders quarantined due to direct exposure to a COVID-19 patient. Although each state must assess workers' comp claims, the National Council on Compensation Insurance (NCCI) notes that at least 10 states have recently issued mandates for coverage of Coronavirus by health insurers.