If you have any questions about the scholarship, please call (847) 940-4000. Thank you for your cooperation.
DePaolo & Zadeikis Law Offices Academic Scholarship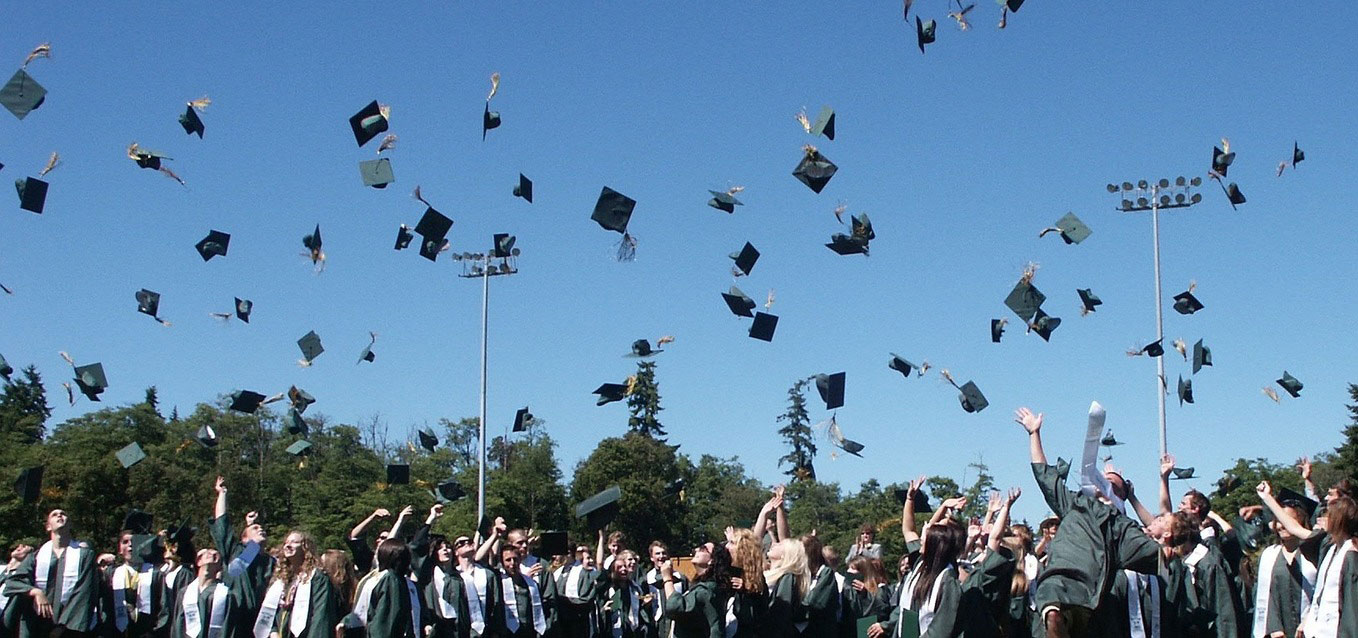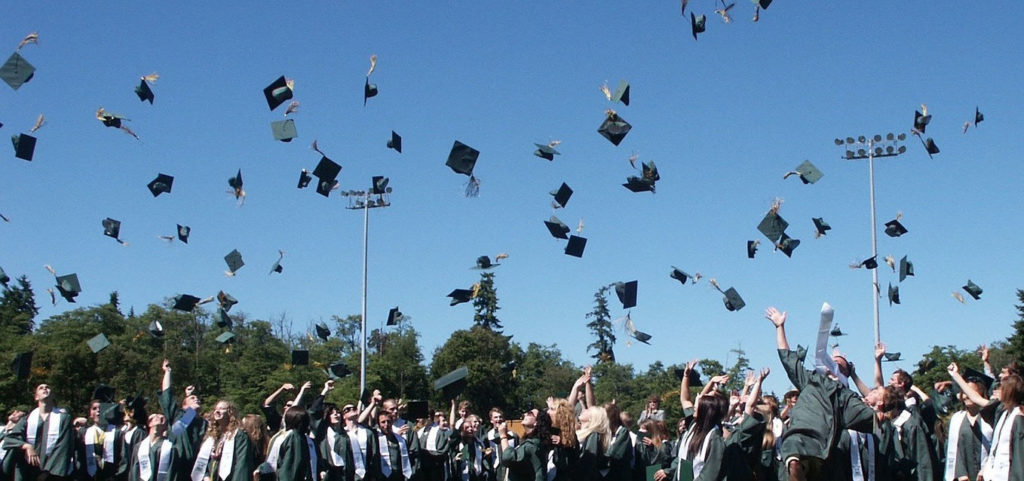 DePaolo & Zadeikis Law Offices is offering a $1,000 Scholarship. This scholarship is to provide financial assistance to a worthy student. We understand that there are a lot of outstanding young people who, without financial assistance, would not be able to go to college.

This Years Essay Topic
Write an essay on the following topic:
If you were to become a small business owner what precautionary steps would you take to ensure your employees' workplace safety?

Format And Expected Standards
Please follow these guidelines:
The Essay has to be 1,500 words or less.
Post the essay to your blog. This can be a student blog on your university website or your own personal blog. If you do not have a blog, you can create one here for free: www.wordpress.com.
Include at least three "clickable" links to authoritative sources. At least one of these has to go to an article on dzinjurylaw blog. We added some below to get you started. Feel free to use different posts from our blog archive as well. Please note that the link to dzinjurylaw must be "clickable," meaning that it is not enough to simply cite to the post. (Quick tip: In order to make a link clickable, highlight the entire link, click "Command + K" on your keyboard).
You must be listed as the author of the essay on the website and the blog post must be set to "public".
The work must be your own.
Essays submitted as GoogleDoc Files, private blog posts, etc. will not be considered.
Bonus Points
Students who give us a social-media shoutout about the scholarship will be credited with one bonus point per social media channel. The shoutout should include a link to the dzinjurylawyers.com website and a tag (link) to our respective social media Account. Please use the hashtag #dzinjurylawscholarship2019 so we can find your account easier.
A post should look like this: (Facebook Example)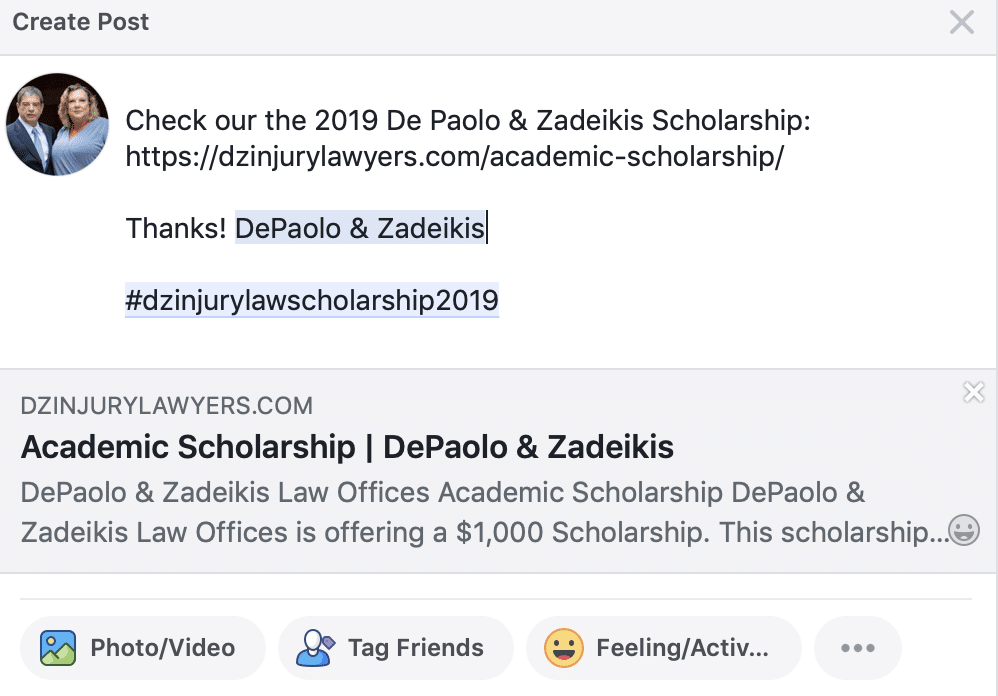 This is not a requirement and students without social media Access will still be considered. Multiple shoutouts within the same social media channel are appreciated but will not result in additional points. We will not credit points for channels on which we are not active. Please find a list of our social media accounts below.
Eligibility Criteria
This scholarship is open to any US citizen or permanent US resident who will be enrolled in fall 2019 in an accredited community college or university (undergraduate or graduate), earning credits toward a degree (associate, baccalaureate, or graduate).



How to Apply
All applications must be filled out and materials received via the form below by July 15, 2019. Applications submitted via any other channel will not be considered. Applications submitted after this date will not be considered. The decision of the committee is final. The winner will be notified by email or phone by September 1 of 2019. Scholarship funds will be disbursed to the college or university by the end of September of 2019.
Our scholarship recipient will also be asked to submit a current photo to be published in an announcement to recognize this year's winner on our website.
Please complete the form below to submit your application.
By submitting your application, you consent to DePaolo & Zadeikis Law Offices publishing your essay and picture on https://dzinjurylawyers.com. DePaolo & Zadeikis Law Offices has the sole right to resolve any disputes which may arise in the selection of the award winner. There will only be one award allotted.